[BARNES SPIRIT]
2022-11-18
BARNES Lyon celebrates the Beaujolais nouveau
BARNES Lyon had the pleasure of organizing a unique and convivial evening to celebrate the arrival of the Beaujolais nouveau. An evening rich in tastings with local partners.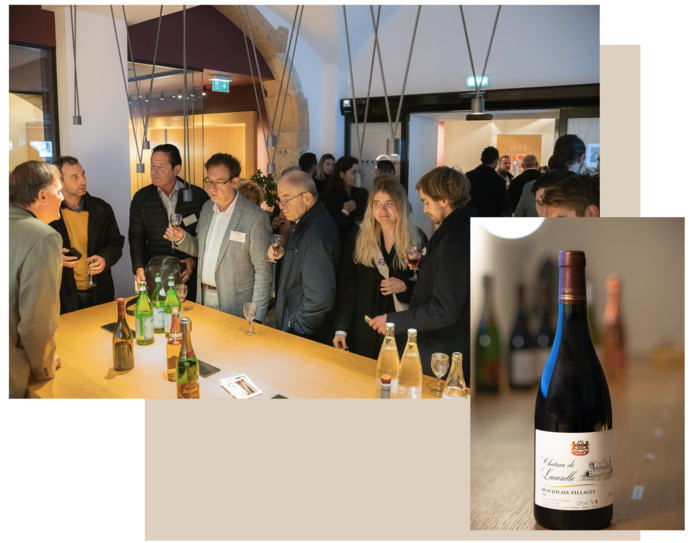 >> See all the pictures of the evening <<
The Beaujolais nouveau has arrived! This new wine is made from grapes harvested during the year and is designed to be consumed quickly. It was an opportunity for BARNES and its partners to gather friends and customers to share a convivial moment around a gustative event. For this purpose, more than 200 people gathered in our Quai Saint-Antoine branch.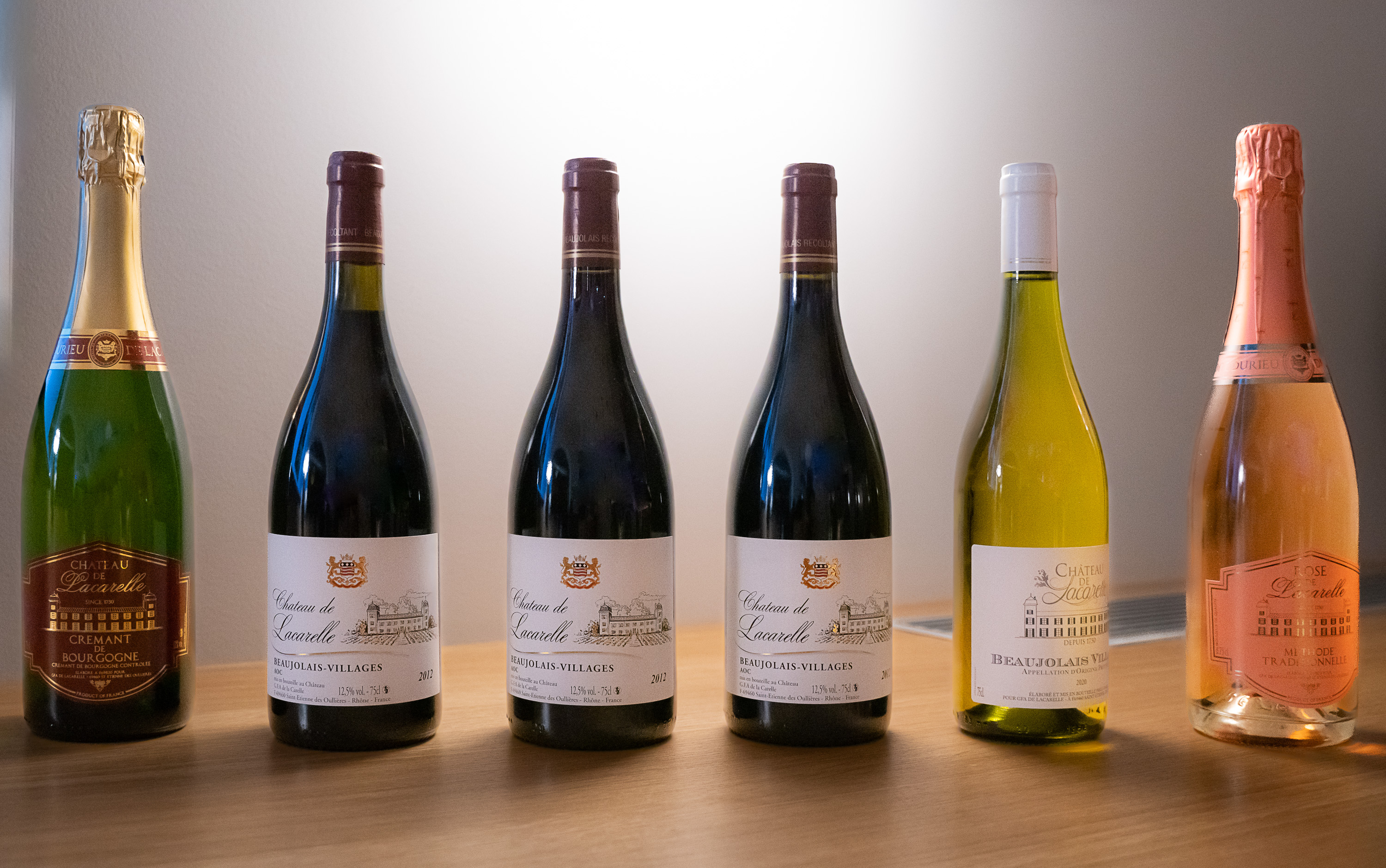 A successful evening with local partners
BARNES wants to work with local merchants and offer quality products. Small tour of the partners of the evening:

The wines of Château de Lacarelle
Château de Lacarelle is a family business that has been passed down through the generations since 1750. Established in the Beaujolais region, in Saint-Étienne-des-Oullières, since the 16th century, the family has passed down the architectural heritage and wine-making know-how of the estate with "tradition and modernity". Composed of 138 hectares, it is the largest wine estate in the region. The average age of the vines is 40 years and the vintages of the Lacarelle estate are often rewarded with medals for their work. The workshop of aged wines was a great success during the event.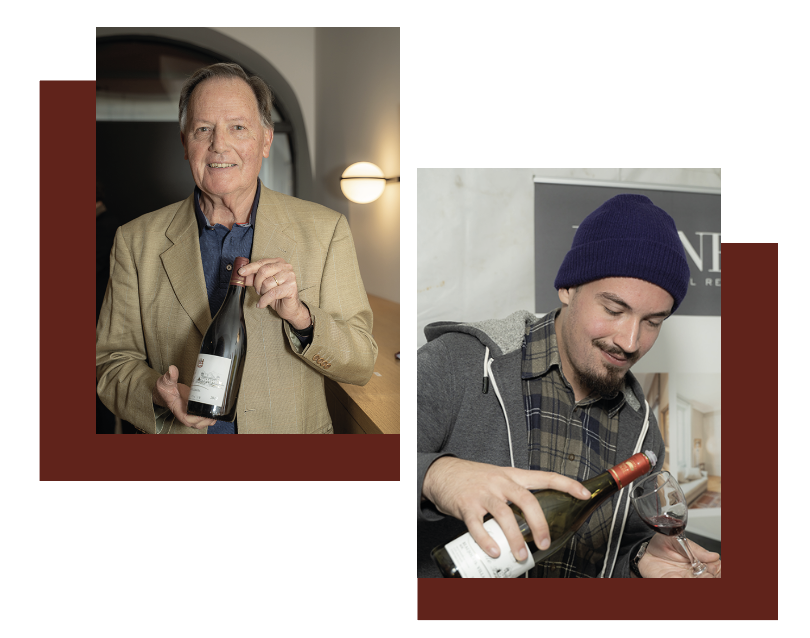 The Saint-Antoine cheese factory
Fromagerie Saint-Antoine opened its doors on May 4, 2022 at 20 quai Saint-Antoine by Pierre Laffont, a young 26-year-old cheese maker. After training with Mr. Didier Lassagne, Best Worker of France 2007, he built his experience during the seven years that followed. Pierre embarked on the entrepreneurial adventure to share his love of the product in his own store. Customer satisfaction being central, the perpetual search for quality products is essential in order to promote the cheese industry. Very attached to his Ariège roots, Pierre will always be delighted to serve you a slice of Bethmale or an Ardi Gasna Basque in a good mood that will remind you of these beautiful countries.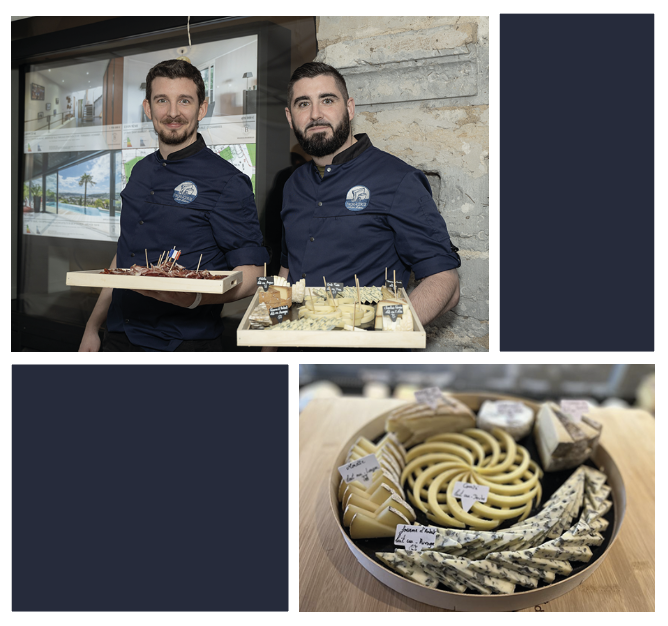 BARNES, l'APPEL et VOUS
Thanks to You, BARNES and the APPEL are giving a beautiful Christmas to sick children by launching a donation drive. Choose a gift and CLICK HERE!
L'APPEL is an association born in 1978 by the will of a group of parents concerned about improving the daily life of children and teenagers hospitalized in pediatric oncology in the hospitals of Lyon and Saint-Etienne. All together, let's give the children a beautiful Christmas.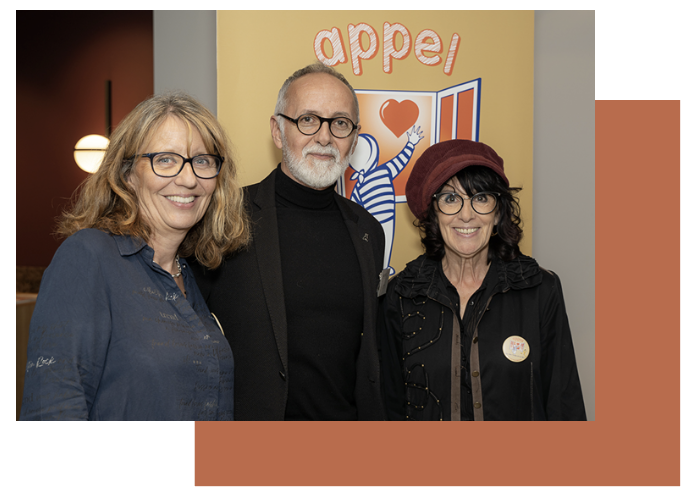 Thanks to all the participants and exhibitors for their investment and their good mood during this event!