[BARNES SPIRIT]
2019-02-18
BARNES Luxury Homes No.24
Discover the new BARNES LUXURY HOMES with an exceptional line-up in store for this 24th edition. Interviews, private viewings, and a selection of exceptional properties - come on board for a tour of the BARNES universe!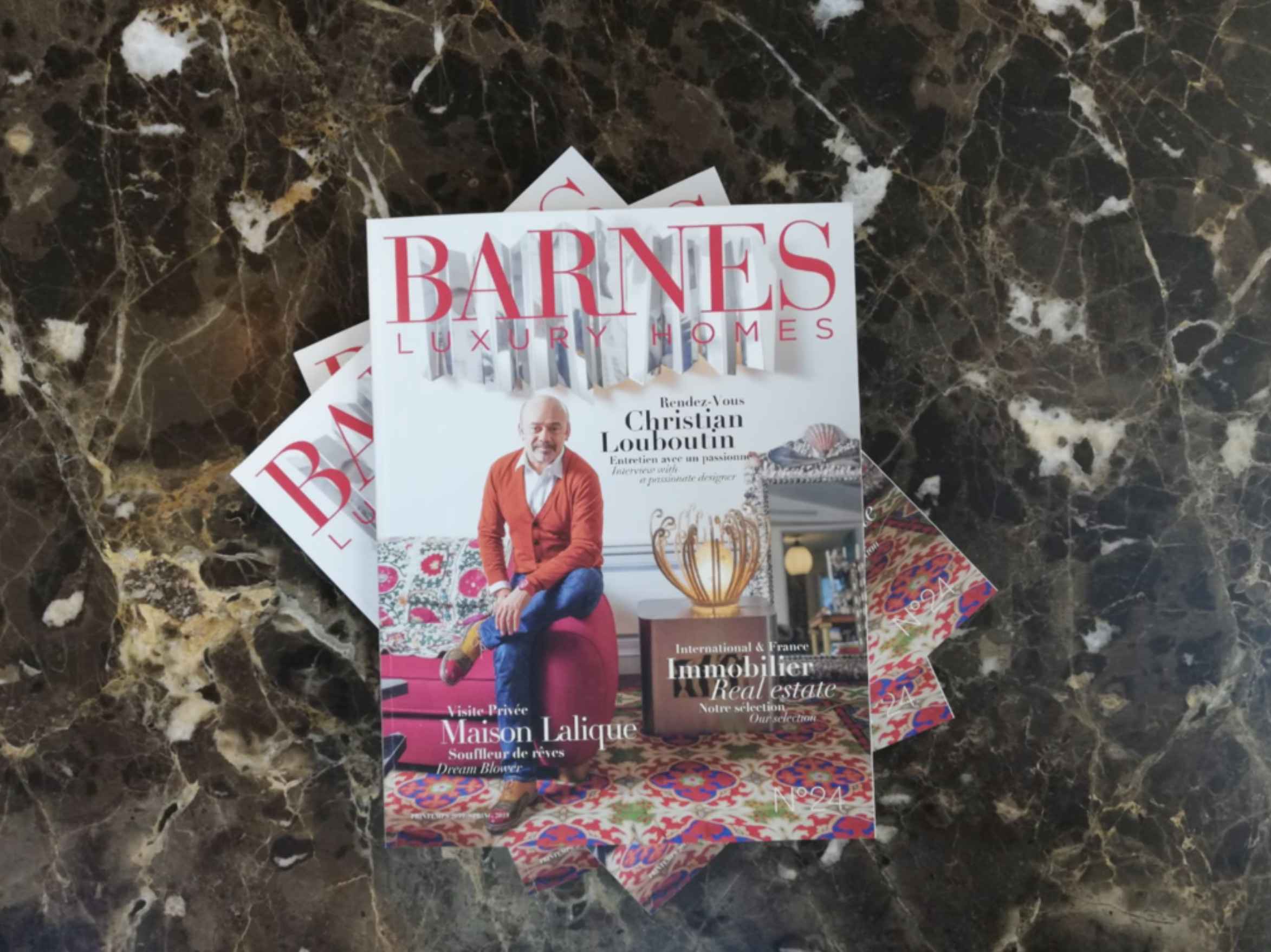 Interview with...
Christian Louboutin, founder of the eponymous footwear brand with its red-lacquered soles and one of the most renowned Ambassadors of the French Art de Vivre worldwide, tells us his incredible success story.
Lalique, an icon of expertise and excellence, invites us behind the scenes of this family-owned company and introduces us to its master glassmakers.
BARNES expertise: more than just real estate
BARNES offers bespoke services with the development of BARNES Yachts, BARNES Art Advisory, BARNES Vineyards Investment and BARNES Fine Wines. Our experts share their expertise, offers and upcoming events.
Set your sights on...
New destinations are added to our real estate portfolio with every edition. Take a look at the finest properties on the market in France and worldwide.
The BLH No.24 is available in our two Lyon offices. Read the magazine online: https://goo.gl/LkDwnp or have a free copy sent to your home: https://goo.gl/mhMncf