[BARNES SPIRIT]
2022-03-09
Kick-Off meeting 2022
The BARNES Lyon and BARNES Léman teams met on Tuesday 1 February at the prestigious Intercontinental hotel for a day of seminars, combining both work and relaxation.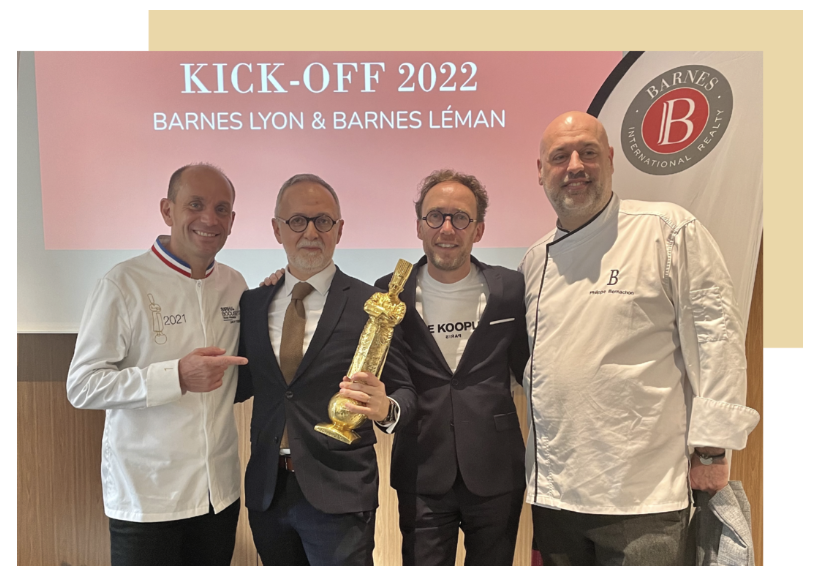 The programme included a morning of exchange and sharing around the values of BARNES Lyon and the intervention of two actors who are symbols of French excellence. The afternoon was built around the assessment of this formidable year 2021 and the prospects for this new year 2022, which already look particularly promising.
The InterContinental, an exceptional place
This year, we met in a grandiose venue, located in the Hôtel Dieu building facing the Rhône. From the seminar to lunch, the InterContinental offered us its prestigious services.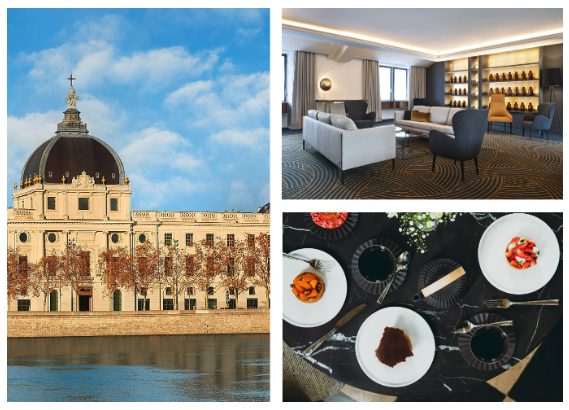 Actors for excellence
We were honoured to welcome two symbols of French gastronomy. Davy Tissot, winner of the Bocuse d'Or 2021 and Philippe Bernachon, chocolatier of the famous Bernachon chocolate factory, honoured us with their presence.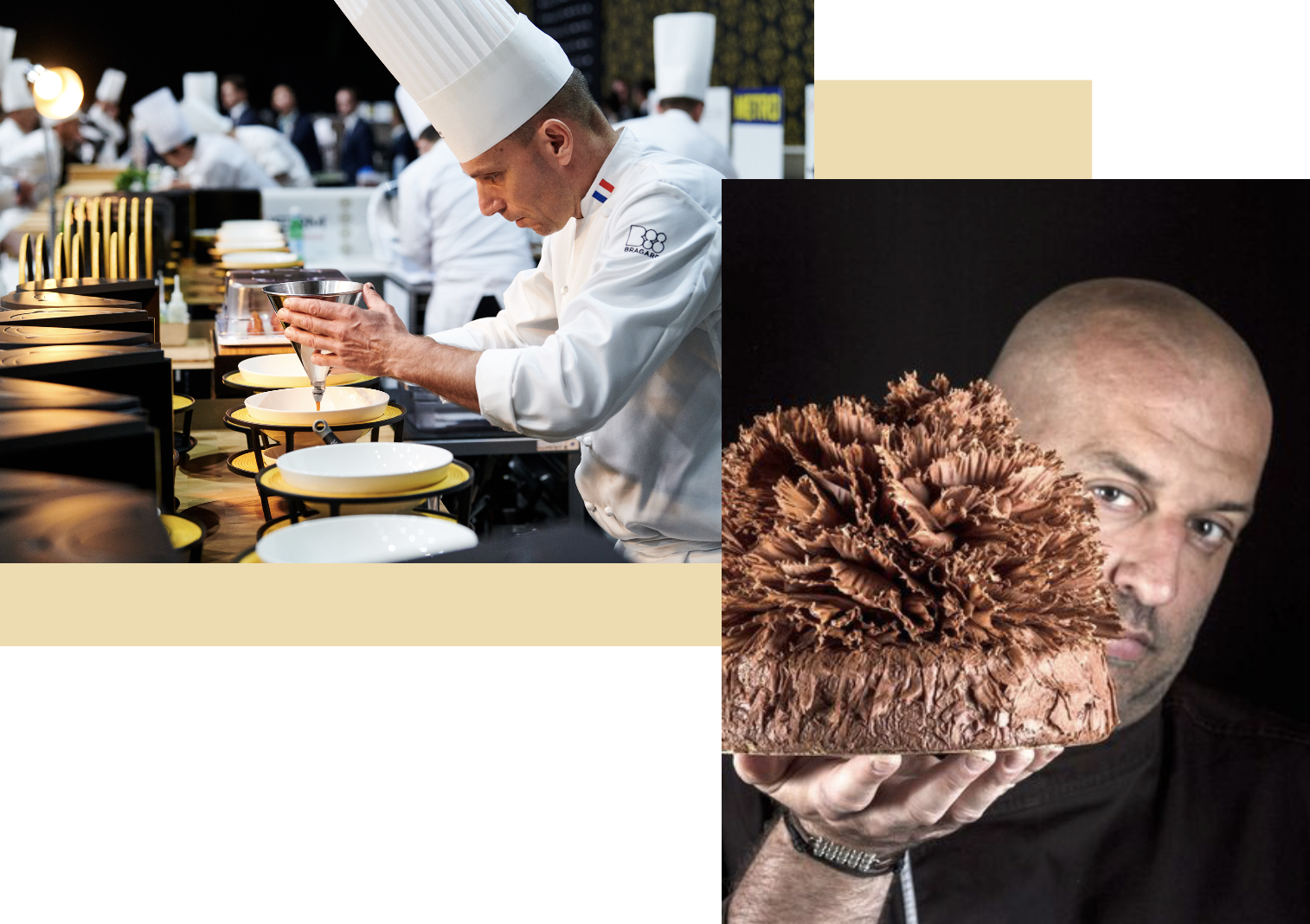 Looking back on the year 2021 and outlook for 2020

A great team
In 2021, the BARNES Lyon team has grown with the arrival of several employees in the administrative, communication and sales departments.
5 consultants : Romain Gaude (Lyon 3), Élise Michaud (Lyon 4), Carme Tané (Lyon 6), Eva Châtel (Rental Service), Élodie Berry (Lyon 2)
Administrative department: Lucie Alanon (Administrative and accounting assistant)
Communication department: Pauline Maurasz (Marketing & Communication Manager), and Juliette Boisseau (Marketing & Communication Assistant)
Sales department: Corentin Ripeaux (Sales Assistant) and Alexia Lecoeur (Sales Assistant).
This reinforcement has enabled the opening of two new branches: Maison BARNES in Écully, and Maison BARNES in Croix-Rousse.

Good sales
In 2021, the BARNES Lyon team made an average of one sale every two days worked. A figure that reflects our efforts and our motivation to satisfy you.

Your satisfaction
Your satisfaction is at the heart of our priorities; it is an essential indicator for measuring your perception of the quality of our services. With satisfaction rates of 97.17% for Lyon, we thank you for this plebiscite, which obliges us and encourages us more than ever to continue our efforts for excellence in 2022.
These reviews are AFNOR certified. See all our customer reviews:
Onward to 2022
BARNES Consultants respond to your requirements in a timely and professional manner. We do our utmost to ensure that your client experience is a success and that we accompany you until the end of your project. Your satisfaction is our top priority. We want to be more innovative and efficient in our communication to help you achieve your sales goals.