[BARNES SPIRIT]
2019-12-20
Quai Saint-Antoine office: new welcoming reception and work spaces
The interior architects of Agence Damien Carreres imagined the expansion and fitting out of the BARNES agency on quai Saint-Antoine, in the 2nd arrondissement. Preview visit of this new design space.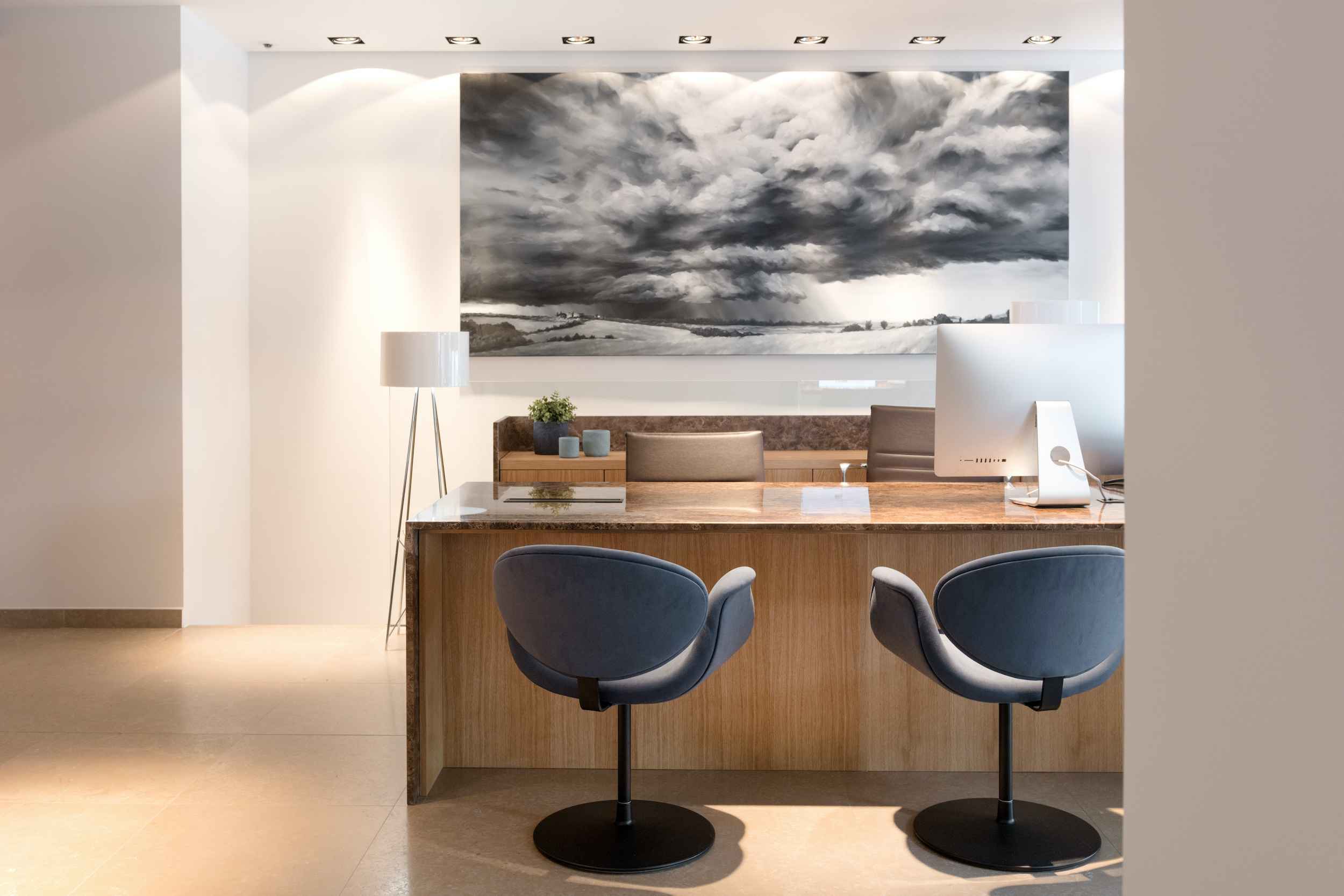 Welcome to BARNES
Push the quai Saint-Antoine entrance door ... you will immediately feel the chic and warm atmosphere that radiates from the place: a double desk in Emperador marble is accompanied by a few comfortable armchairs in pastel shades. In the background, a cozy little chat room with its blond wooden library, makes you want to linger. Then discreetly, in a recess, a sliding door leads to the new reception area.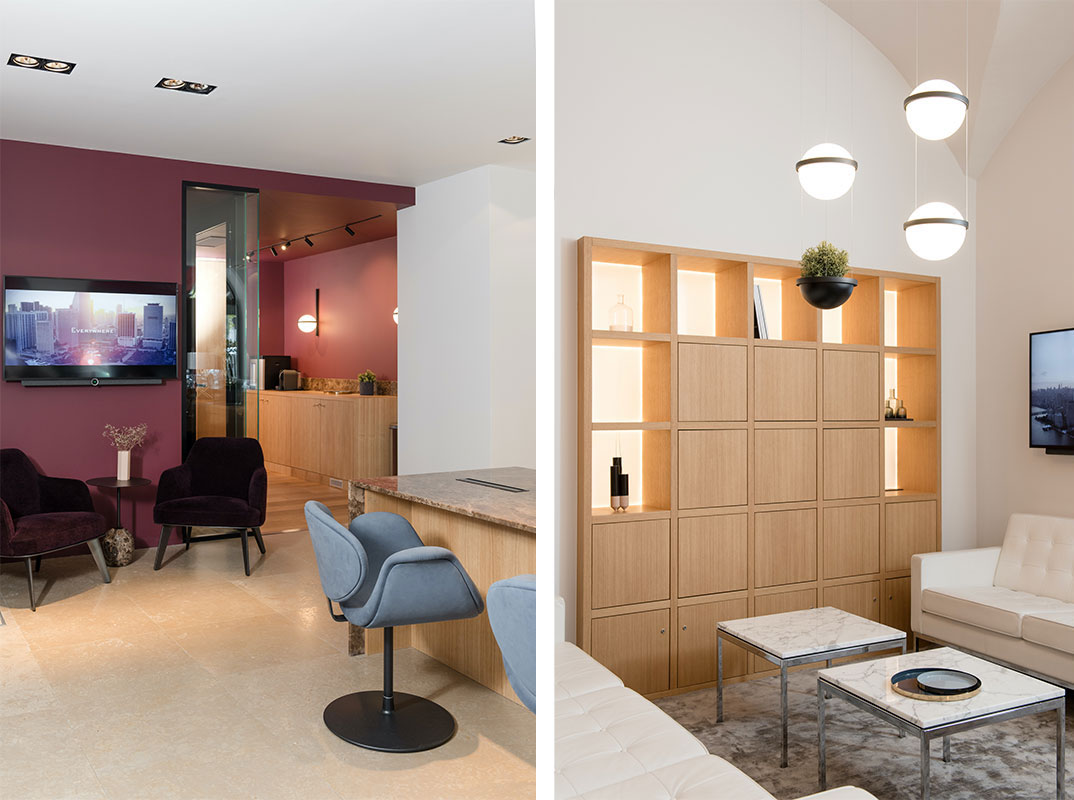 Multiple spaces for a personalized welcome

At the heart of this open space, a long half-height table is an invitation to work in a friendly atmosphere. The architects chose a parquet floor to decorate the floors, as a nod to the refinement of beautiful old apartments. In contrast to the vaulted ceiling and the parquet floor, a large ultra-design glass cube houses a more intimate office. Another office is still hidden behind, opposite the small lounge-library.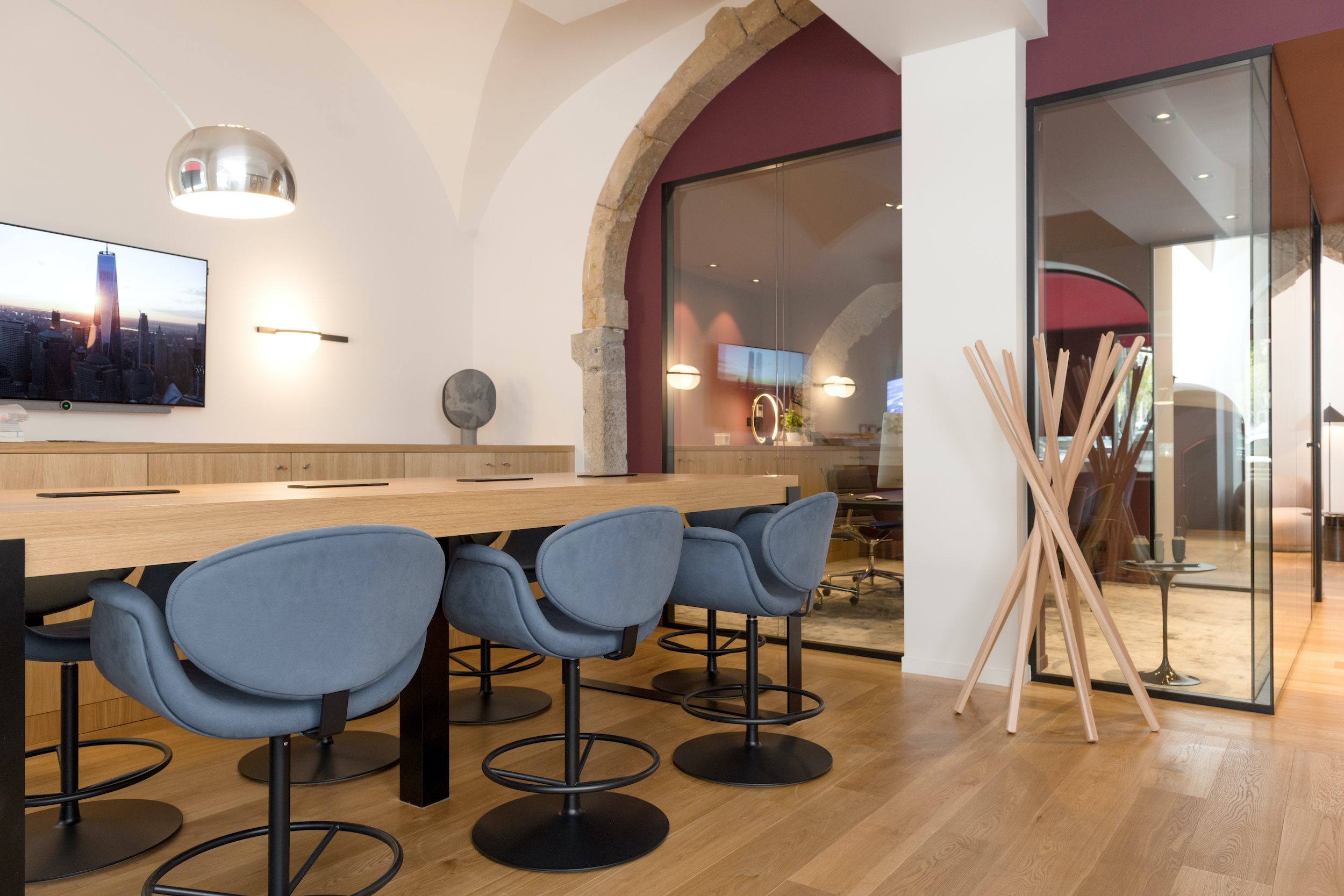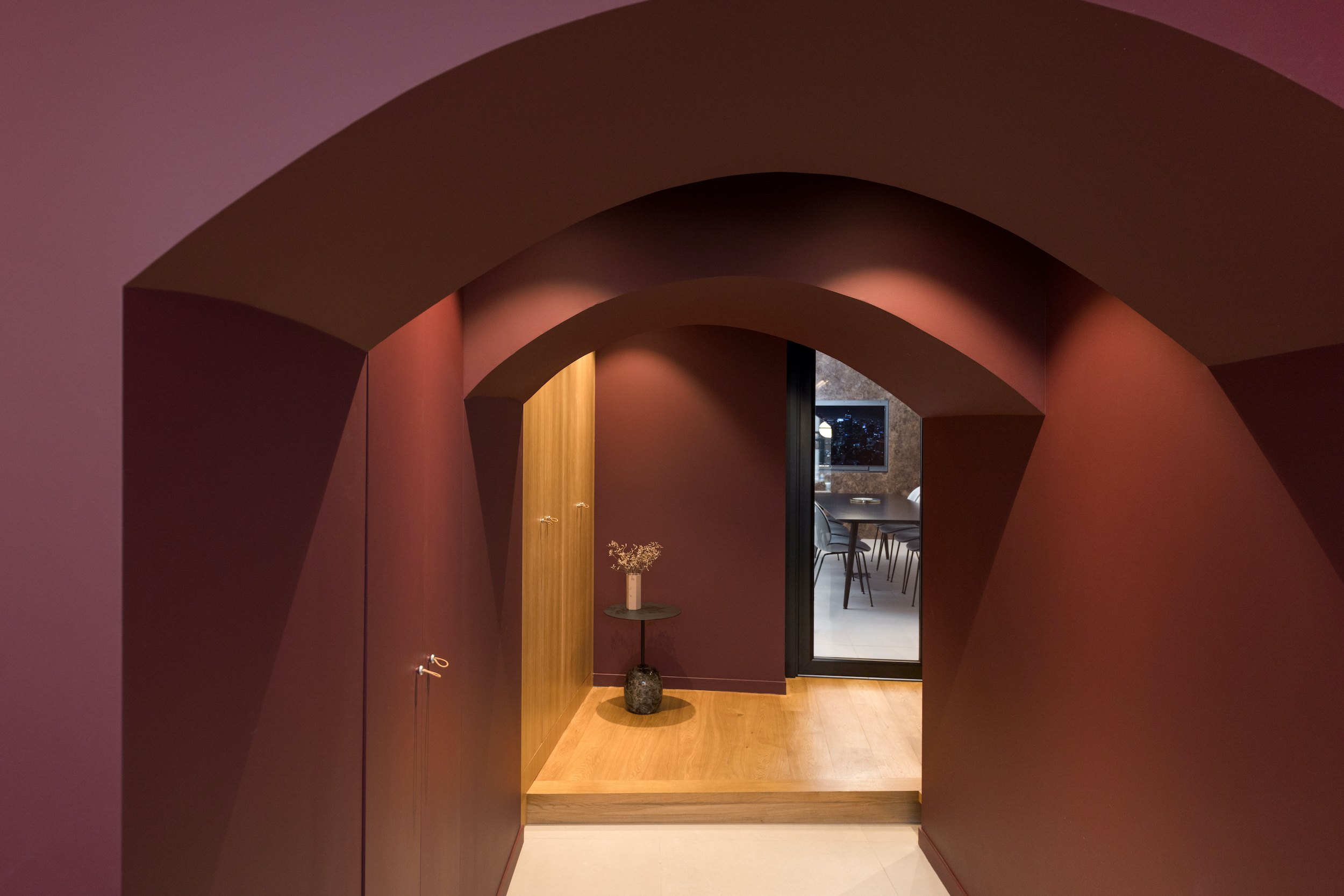 This extra soul
Continue the visit… you arrive on the mezzanine floor, in an old vaulted cellar which has been converted into an open space, with a marble meeting table and small welcoming benches for quiet work. Like at home. On the floor, the warm gray tones of the Villebois stone tiles harmonize gently with those of the walls. And to further punctuate the whole with an extra touch of lifestyle, a wine cellar nestles in a back wall.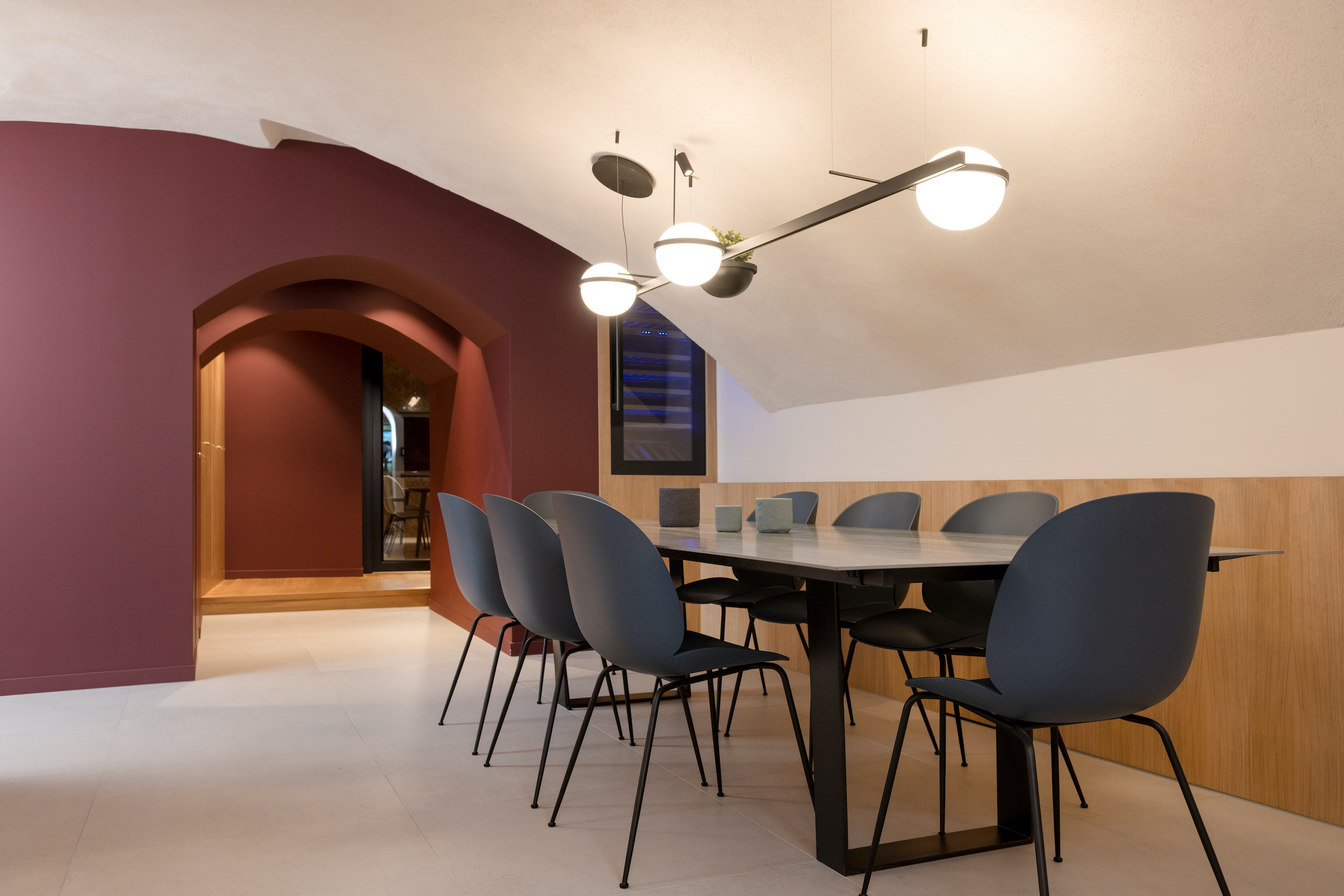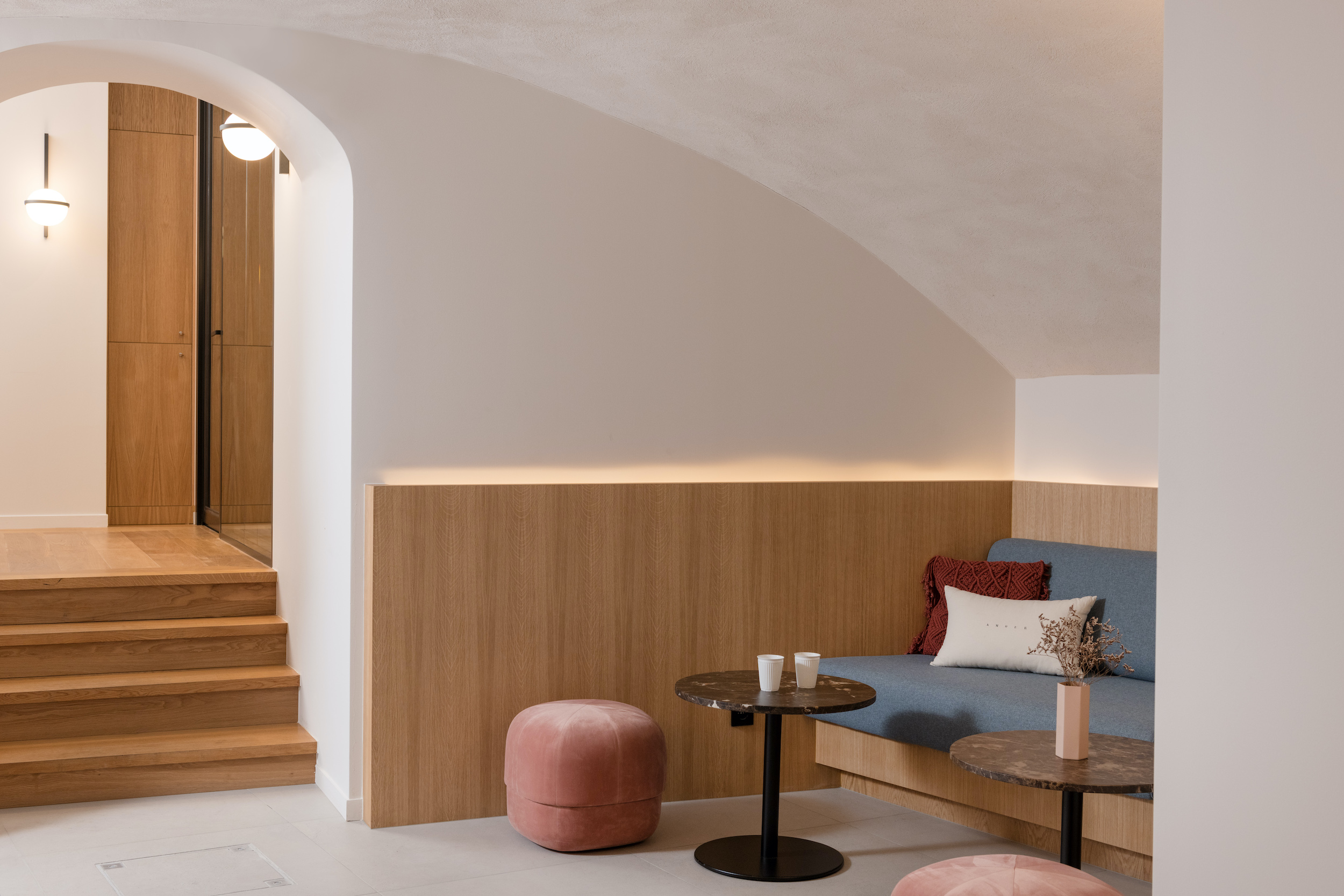 A friendly meeting space
You enter through a wooden airlock in this other vaulted room, which hosts in its center a large oak table. An ideal place to sign a contract, organize a plenary or host a meeting of co-owners. Design and high-tech, the HD screen is embedded in the smooth marble wall. Again, the architects were able to create a warm atmosphere, thanks to the profile of suspended lights and the backlight located behind the woodwork.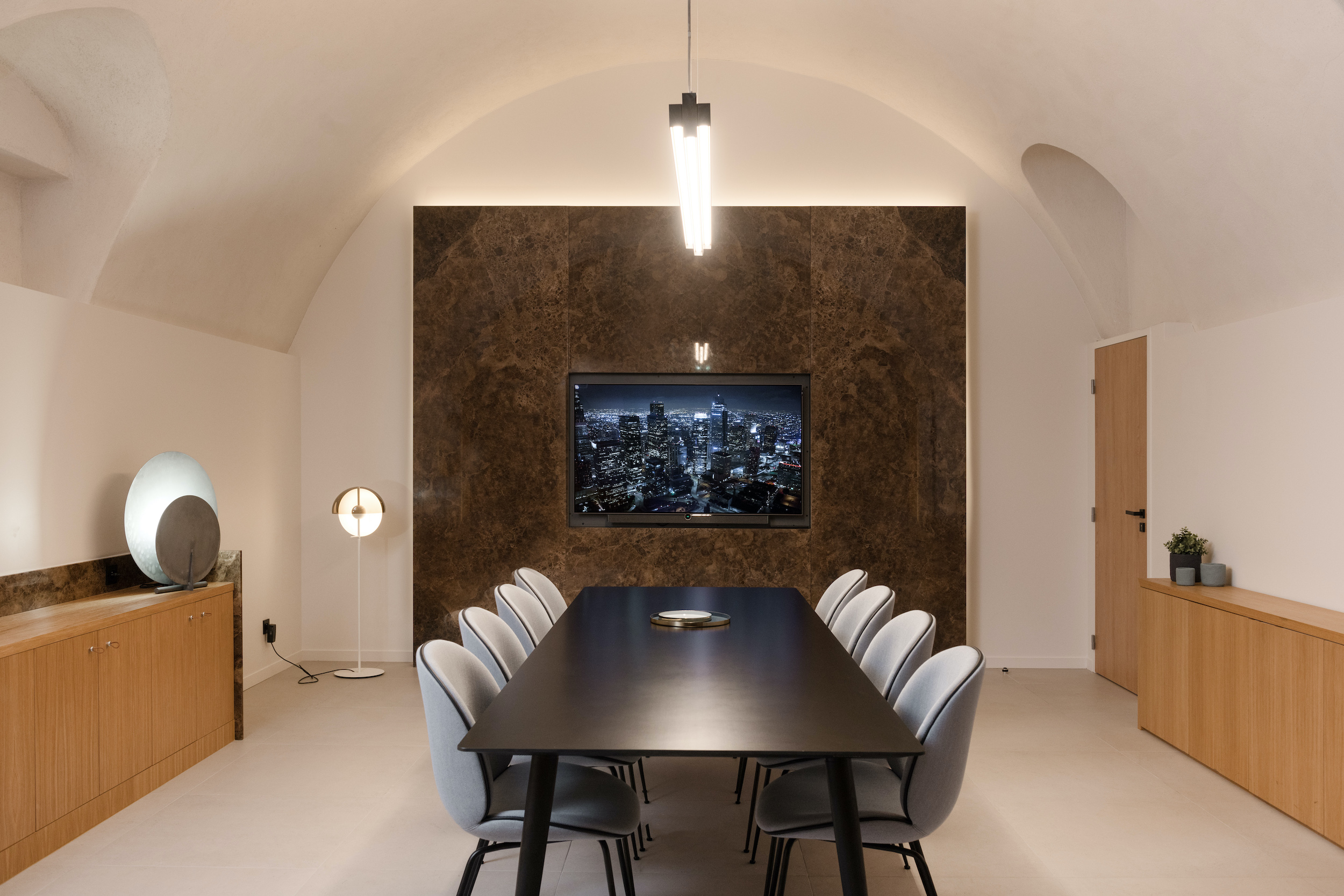 Photo credit: Sabine Serrad

Discover several months of work on video by clicking here.