[BARNES SPIRIT]
2019-05-20
Only BARNES, No.2
A new dimension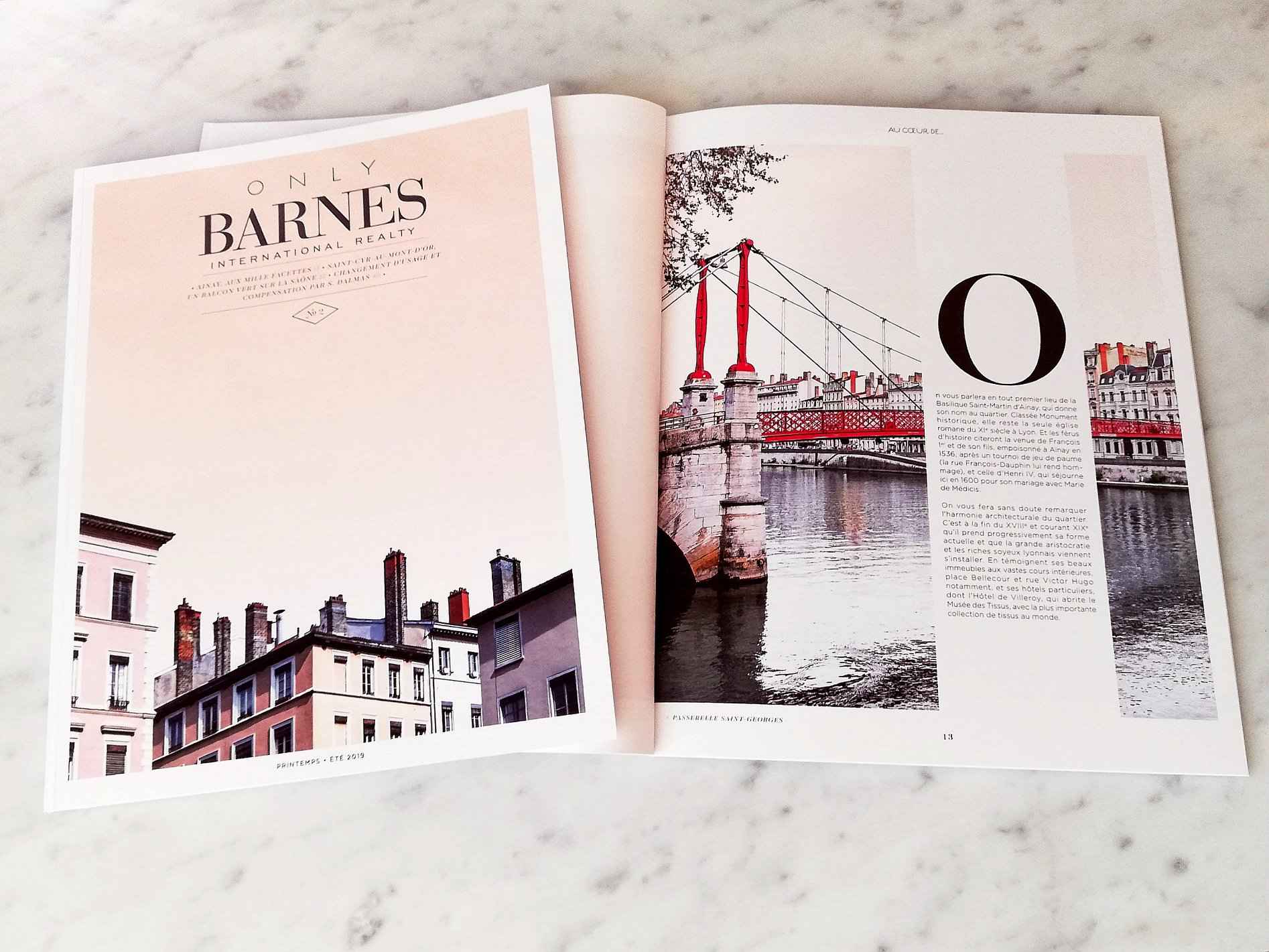 ON LINE >> http://bit.ly/30kEPNF

Every year, the city of Lyon welcomes 12,500 new inhabitants. This population is looking for a quality of life that can no longer be found in the major capitals. Lyon and its suburbs are taking on a new dimension. Our role, at BARNES, is to change the way people think and show them that our region is a sound investment. With its international airport, its 19 Michelin-starred restaurants, its luxury hotels, its brilliant universities and private schools as well as its eight golf courses less than an hour away, Lyon is ranked France's most pleasant city to live in*.
By observing the sociological and behavioural characteristics of millennials, we can learn to see our homes in a new light. Our primary residence is now a reflection of our lifestyle. As demonstrated by our behind-the-scenes talk with insatiable globetrotters Jennifer and Konrad, who have chosen Lyon as their home base.
In the first three months of 2019, BARNES has already concluded more than 50 sales, both within the city and in Lyon's surrounding areas. Your trust is what drives us to constantly strive for excellence in helping you choose your lifestyle.
We received many positive comments on the first edition of ONLY BARNES, in terms of its quality and style, its innovative content, with real-life stories, expert interviews and a selection of properties. So why not leaf through this spring-summer edition which, I hope, will once again surprise and entice.
We hope you enjoy it!
Gérald Châtel
Sales Director, BARNES Lyon
*source: The Economist Intelligence Unit