[BARNES SPIRIT]
2018-01-31
[TEAM BARNES] The Caluire team in 5 questions
The Caluire team is a duo: Fabienne Streichenberger and Cyril Chabbat are the two prestigious real estate consultants responsible for assisting you in this sector. Fabienne also takes care of Croix-Rousse and Cyril du Val de Saône. Discover them in 5 questions!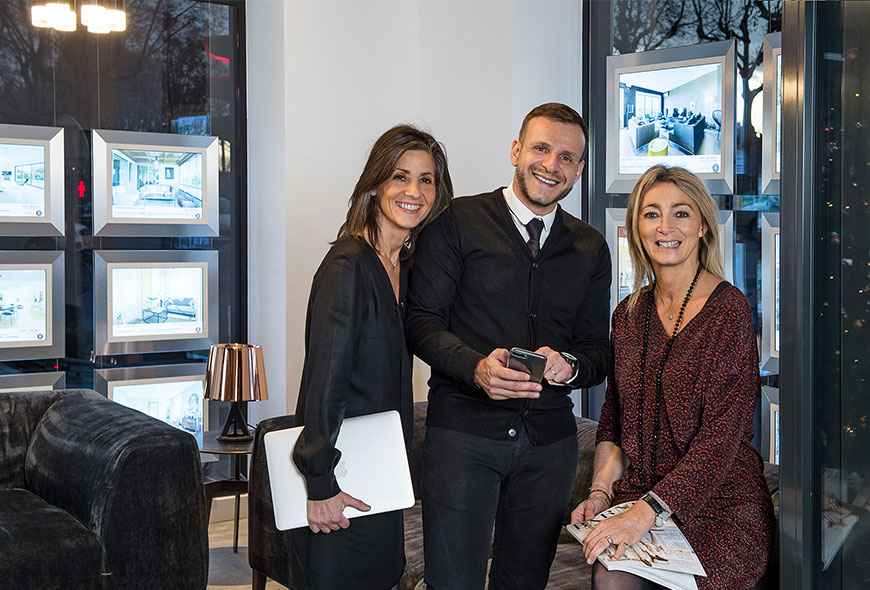 Cyril Chabbat

What are your main traits of character?
I am a jovial person who appreciates simplicity above all else. By nature challenger with an ambitious character, I like to surpass myself. I am also a thoughtful person, I take the step back which allows me to positiver each situation that I am confronted. I see the positive sides and I learn.
What is your motto?
"Make your life a dream and a dream a reality." - Antoine de Saint-Exupéry
What is your favorite place in Lyon and its surroundings and why?
Mont Cindre is the place that I love especially, it is located in Saint-Cyr-au-Mont-d'Or. Originally from Lyon, I discovered this place about fifteen years ago during a hike in the Monts d'Or. I find this place magical. It allows me to disconnect from the world and the stress of everyday life. It is the fourth summit of the metropolis of Lyon. The place is both relaxing by its calm and impressive thanks to its 180 ° view of Lyon. I go there frequently and especially on July 14 where we can observe many fireworks.
Tell us your best professional memory at BARNES?
One of my fondest memories was to be able to gather, during one evening, the 22 consultants BARNES Lyon as well as our two assistants and our management to celebrate this month my 36th candle. We are all different but at the same time complementary. These sharing opportunities are always convivial moments and strengthen our team spirit and our respective trusts. It is in these moments of escape and extra-professional leisure that I feel a great pleasure to belong to a second family, Team Barnes.
Fabienne Streichenberger
What are your main traits of character?
The positive attitude. There is no problem, there are only solutions. And benevolence, as we all necessarily have a good side, just look forward to find it. Voluntary too, because nothing can be obtained without effort, even if my natural happiness can sometimes push me to a certain intellectual laziness. But I fight!
What is your motto?
"We must be able to substitute for the pessimism of reality, the optimism of the will". And also, "It's polite to be gay!"
What is your favorite place in Lyon and its surroundings and why?
The banks of the Saone, opposite Saint-Jean. There are the colors of the buildings in the Italian style, the view of the Fourvière hill and the Saone, Justice and Piety, the sun and the animation of a warm neighborhood. There is nothing missing ...
Tell us your best professional memory at BARNES?
Having recently joined the BARNES team, my best memory would be my arrival. I do not have much yet even if every day is a beautiful day! Everything remains to be done and learned, but all the human and technical means are put at my disposal to get there.
And when we ask them the Team question ...
In your team, what are your complementarities? Why is this union a force?
The answers are very similar ...

Cyril
We are all three complementary. I am the 'youngster' with a certain passion. I really like my two colleagues Marie-Laure and Fabienne. I have complete confidence in them. Marie-Laure's responsiveness and sense of listening as well as Fabienne's very human and enterprising personality only reinforces our team spirit and our common taste for success around a common passion, real estate.
Fabienne
My two team-mates have welcomed me and obviously I rely on their many skills and experience