[EXCEPTIONAL PROPERTIES]
2022-08-22
BARNES Lyon realizes an exceptional sale
BARNES Lyon has completed the sale of a unique property in Fontaines-sur-Saône. An exceptional project, carried out in collaboration with BARNES Viager.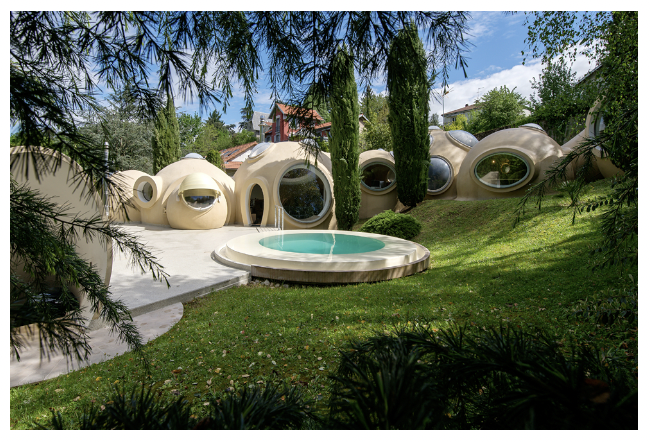 A villa by Antti Lovag
Located in the Val de Saône, this property is the second listed work by architect Antti Lovag. The property extends over a 1,625 m² plot of land and consists of a main living area with a living room dominated by a large concrete hammock on the mezzanine. The kitchen has a dining room that opens onto a mobile summer-winter hull, the terrace and the pool.

"Today, we're talking about a work of art, not a home. This is a house that took 6 years to build with a specialized team. This property is classified and considered a unique property."
Cyril Chabbat, real estate consultant BARNES Lyon
Different spaces are articulated around an interior garden: an office, two bedrooms, a gym, two bathrooms and a laundry room. A large staircase in which a library has been designed leads to the basement.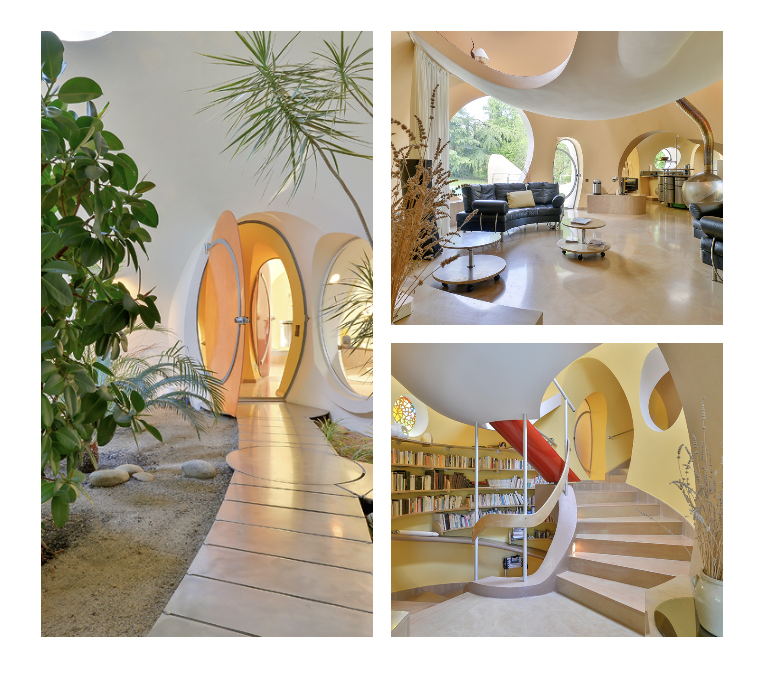 A unique architectural concept
"Architecture is not a profession, it is a way of life." - Antti Lovag

The bubble house is an architectural concept born in the 1960s. It is made according to the needs of the inhabitant, his way of living. Each space is designed in a bubble built in concrete veil and whose furniture is made to measure from the construction, often integrated into the architecture. The bubble house plunges you into an original and unique universe allowing you to live inside a work of art. It is an atypical and innovative concept with numerous economic and environmental advantages.
BARNES Lyon, in collaboration with BARNES Viager, has realized the sale of this bubble house in Fontaines-sur-Saône, built from 1985 to 1991, under the name of Villa Roux. It has been listed as a historical monument since 2017, making it an exceptional property created by a non-conformist architect who will have marked his time. "Architecture doesn't interest me. It's man, the human space, that interests me; creating an envelope around man's needs. I work like a tailor, I make envelopes to measure." - Antti Lovag

Discover the report dedicated to this exceptional property by clicking here.

Living in the Val de Saône
You wish to acquire an exceptional property in the Saône Valley, discover our sections :

Living in the Saône Valley
Private visit : A bubble house designed by Antti Lovag
BARNES Lyon, real estate sales in Lyon, offers several properties in Fontaines-sur-Saône. The city of Fontaines-sur-Saône is located 15 km north of Lyon, along the Saône River, and is part of the Lyon metropolitan area. The commune is surrounded by Caluire-et-Cuire, Collonges-au-Mont-d'Or and Fontaines-sur-Saône. Fontaines-sur-Saône has many natural areas and is largely residential.