[EXCEPTIONAL PROPERTIES]
2019-11-30
Welcome to Corinne and Xavier house
"I dreamed of a house with a view of Fourvière or the Alps," confides Xavier, a Lyonnais for several generations. As for Corinne, his wife from the Haut-Doubs region, what she really wanted was to live in a natural, green environment, "and even, if possible, with pine trees, like in my native region", she adds.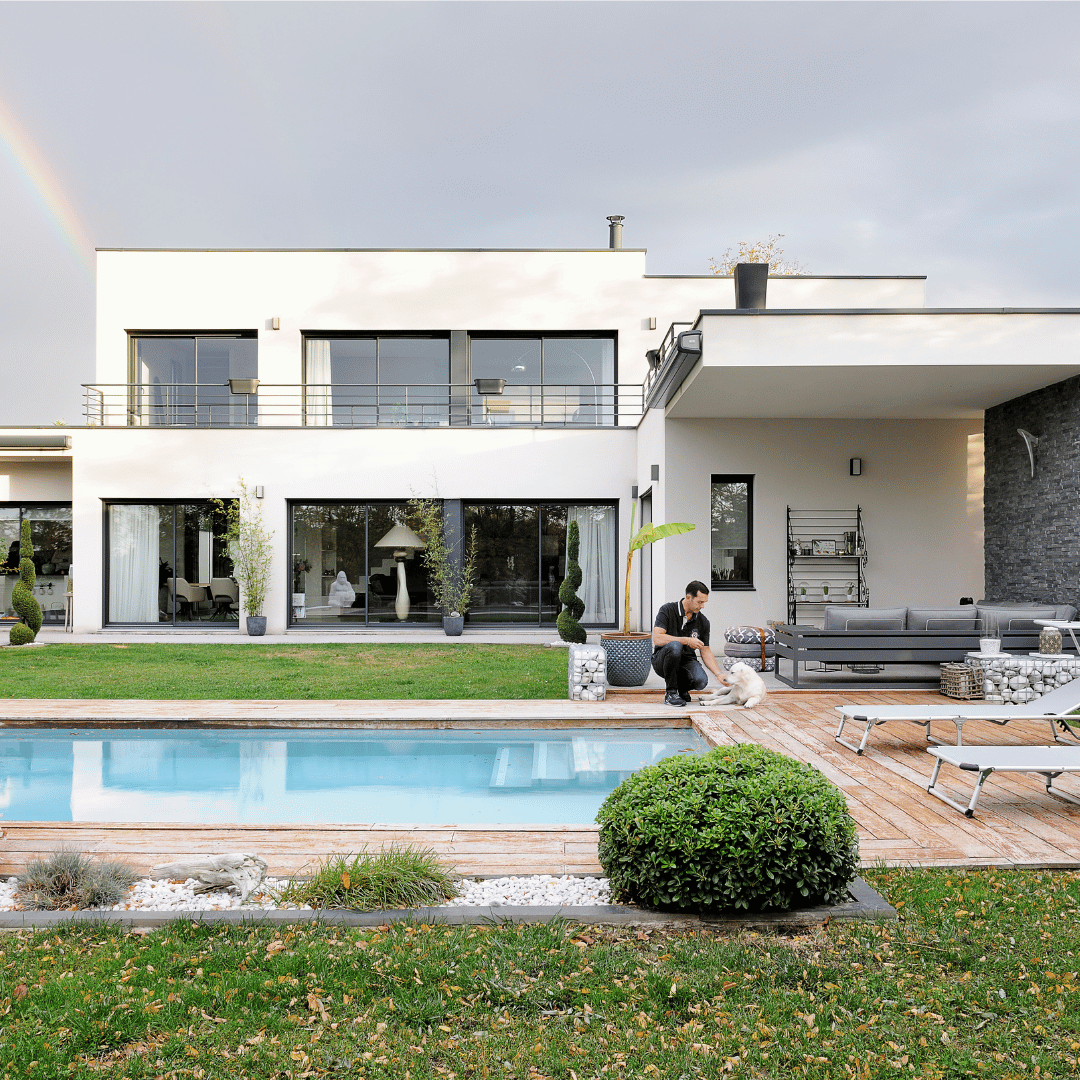 Both of them and their daughters had previously lived in Neuville-sur-Saône, in a
large old house
with extensive grounds.
We wanted a change of atmosphere, a modern house with a flat roof and swimming pool.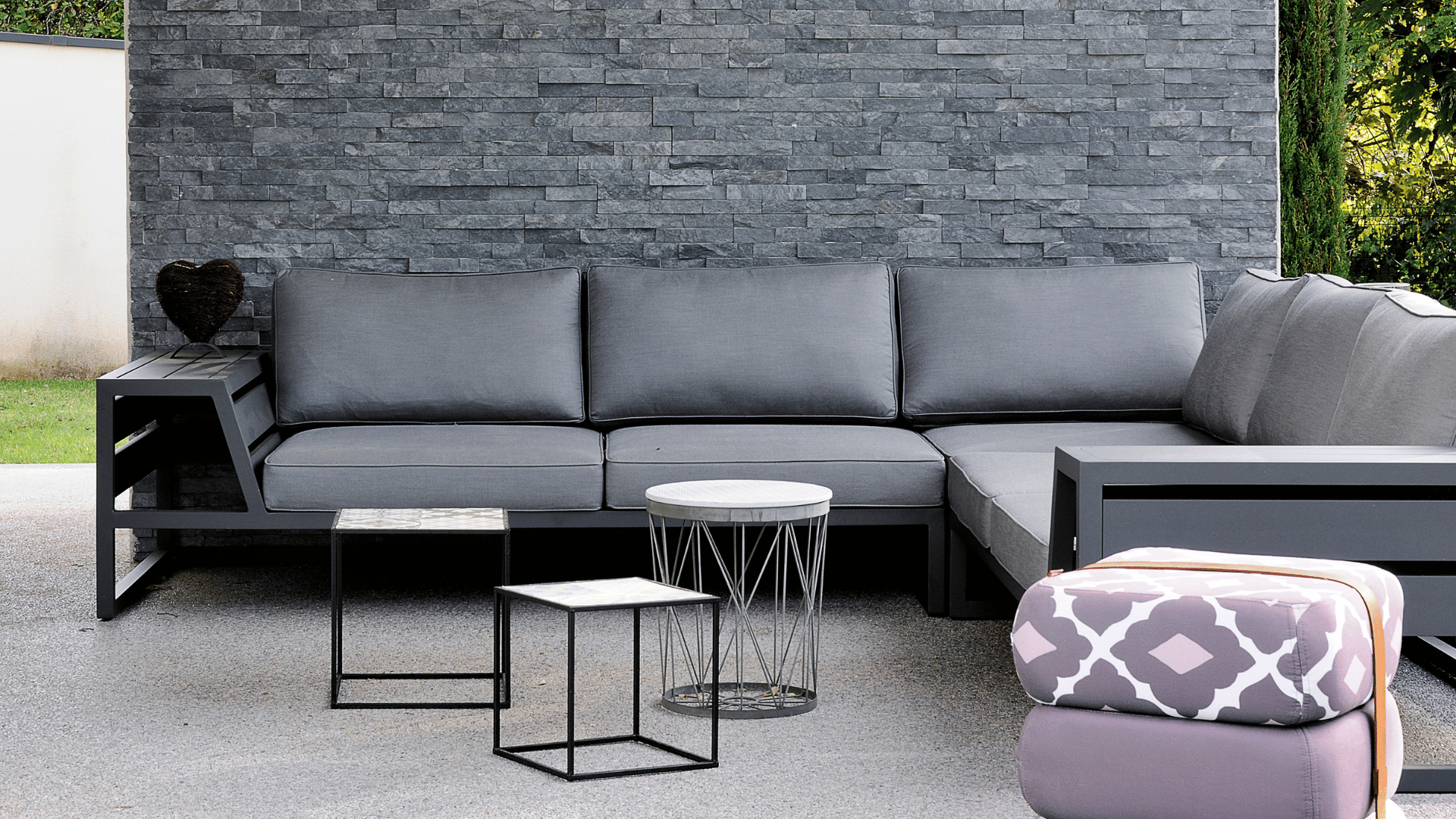 The specifications were therefore precise, as was the geographical area. Xavier and Corinne work in the restaurant business in the Val de Saône, and Xavier even commutes back and forth 2 times a day, so it was important for their
new family home
to remain within this area.
The teamwork between the consultants was a real asset, and one we were very appreciative of.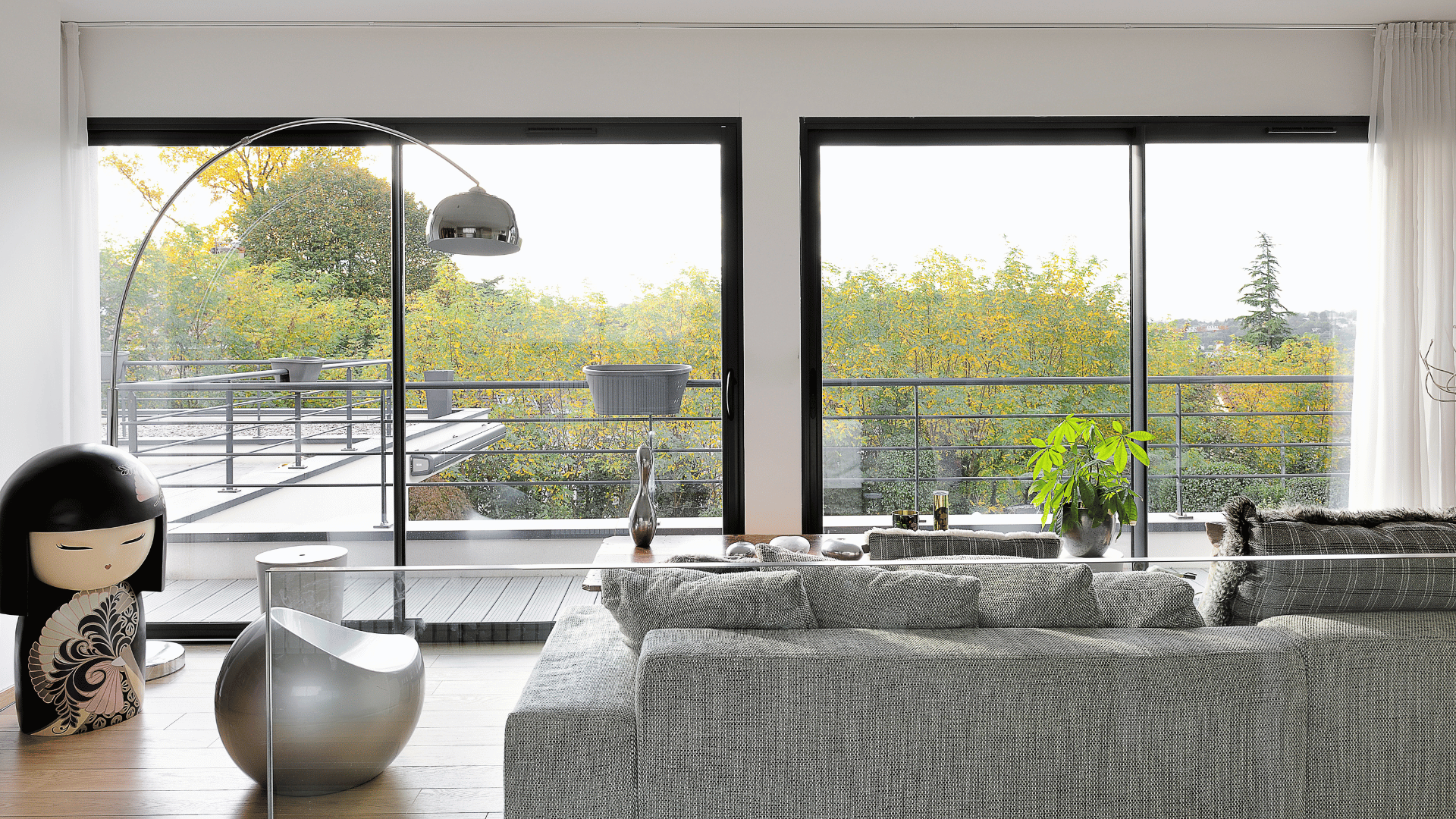 Our visit to this
beautiful contemporary home
ended in... love at first sight! "It met all our criteria: it was immediately habitable, had quality fittings, was 15 minutes from Lyon and had a view of the trees... and Fourvière! When it comes to
decorating
, Corinne and Xavier have adopted the same style as their predecessors:
solid oak parquet or waxed concrete floors
, walls in soft, sober tones.
Some time earlier, the couple had contacted
BARNES Lyon
to view a house they'd spotted on the website. "In total, we visited 3 properties with consultant Barbara Olibet, including this one. Barbara understood what we were looking for. She perfectly understood our family's way of life and our tastes. When she presented us with this house, it wasn't yet on the market. It was another BARNES consultant, Cyril Chabbat, who had spoken to her about it, and Barbara immediately thought of offering it to us. It was a real team effort between the consultants, and we really appreciated that.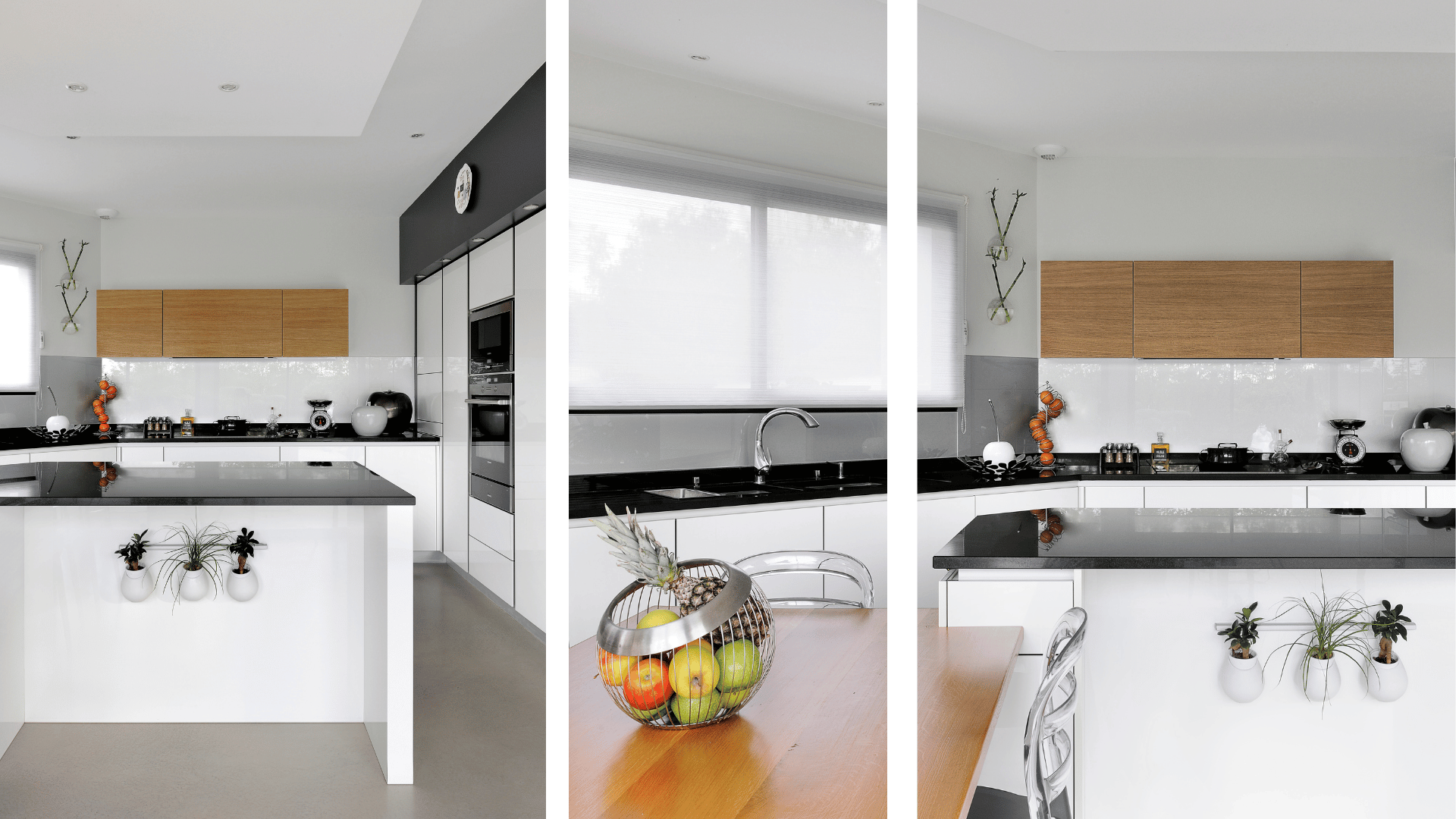 The house met our search criteria
"
The only work planned is to create a small pond for our Koi carp. We asked landscape gardener Eric Gaidon (Jardin Concept, Parcieux) to design a small, very modern, long pond, which will harmonize perfectly with the swimming pool and accentuate the garden's 'Zen' style.
"
In Fontaines-Saint-Martin, the church belfry chimes every quarter of an hour in this square with its bar and pétanque players. It's like being in a village in the South of France," Corinne and Xavier confide, "with a really warm atmosphere among neighbors.
Read this article in
our magazine Only BARNES