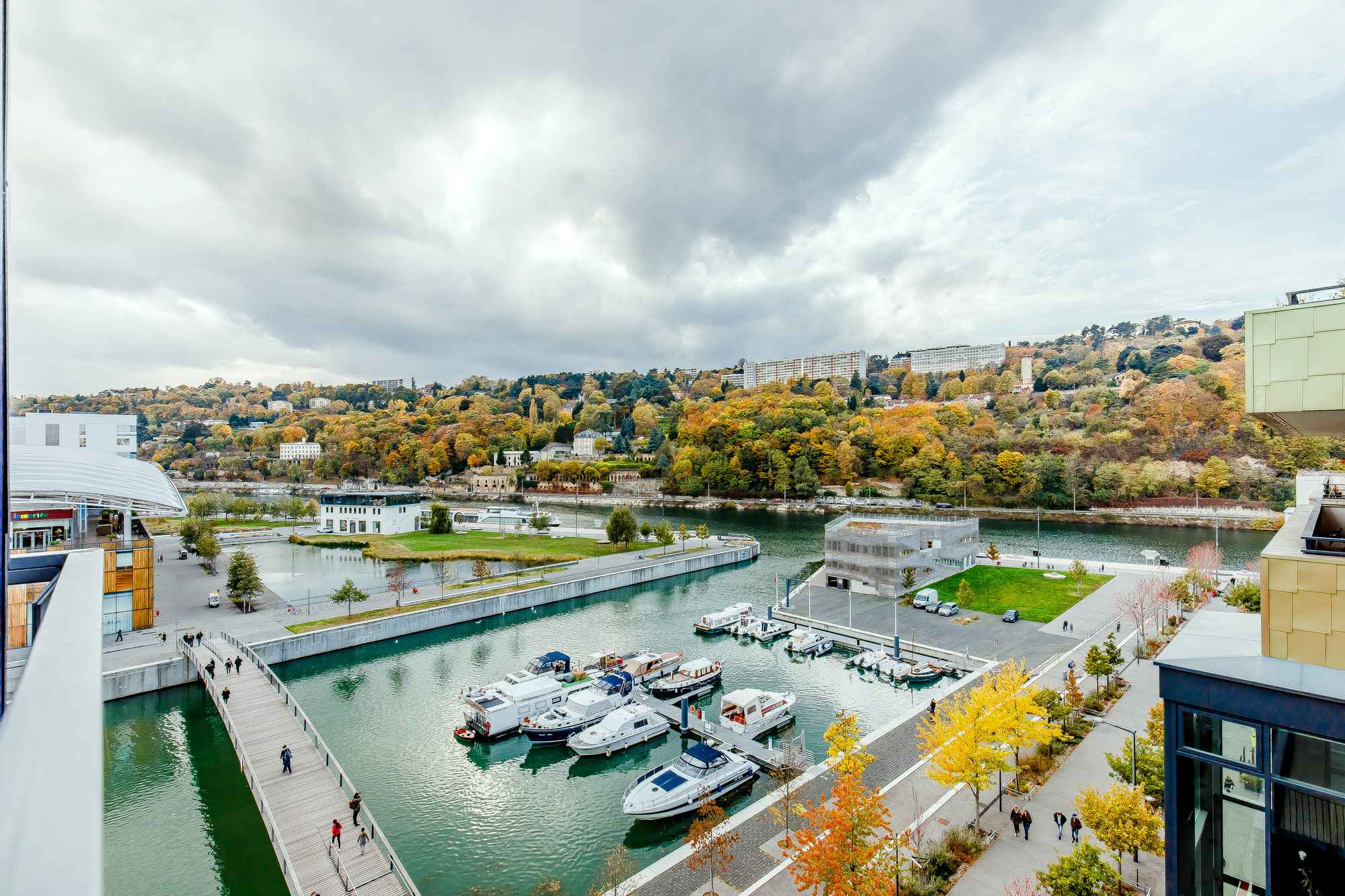 Confluence
What price per square meter?
Estimate your property according to its features
The origins of the Confluence district


Located at the extreme south of the Lyon peninsula, the district takes its name from its proximity to the place where the Rhône and the Saône meet. This district of the city center, located between Perrache and Sainte-Blandine, has always been dedicated to industrial, port and wholesale market activities. Over the course of the 20th century, the factories will close one by one and the Confluence district will then be abandoned, and since 2003, the Confluence district has been the subject of an urban renewal project in order to reconcile living space , ecology and cultural offers. For more than 15 years, the big names in contemporary architecture such as Christian de Portzamparc, Kengo Kuma or Jakob and Marc Farlane, will breathe new life into the district by creating futuristic buildings with surprising designs. Thus, in 2010, the Confluence district became the first WWF-certified sustainable district in France.



The essentials of Confluence


This recent district with a strong personality charms tourists and locals alike, being a true symbol of the 21st century. The neighborhood is a great place to live, walk and shop. Within the district, shops, services and leisure spaces are articulated thanks to soft and non-polluting modes of transport. You will find in the heart of the Confluence district, the Musée des Confluences which allows you to discover a permanent route and temporary exhibitions revolving around the confluence of knowledge: science, technology, human societies, etc. La Sucrière, housed in a completely renovated industrial building from the 1930s, combines spaces dedicated to events, 1700 m² devoted to cultural and artistic exhibitions, as well as a bar. In addition, the Parc de Saône, labeled "EcoJardin", is the ideal place for a walk. A real green and aquatic lung in the heart of Lyon, it includes several gardens with more than 3,000 trees of local species, ponds and valleys, and all on nearly 13 hectares. Many restaurants, shops and even a cinema are an integral part of this new district.



Living in the Confluence district in Lyon


Living in the Confluence district of Lyon has many advantages. Indeed, it is a neighborhood in which life is good whether for families, young couples or retirees, and this in the 2nd arrondissement of Lyon.
This modern and dynamic district offers many new and high-quality accommodations, ranging from luxury apartments to lofts, including beautiful individual houses. The real estate market there is relatively expensive, but this also reflects the quality of life in the neighborhood. La Confluence is an environmentally friendly district, with a strong presence of nature, green spaces and numerous cycle paths. The district is also very well served by the metro, the tramway and also by the Vaporetto Confluence which allows you to reach the nautical square in less than 30 minutes.
Your consultants in the sector
Our latest properties for sale on Confluence