[EXCEPTIONAL PROPERTIES]
2021-06-29
Magnificent private mansion of the XXIst century
A few steps away from the Place Ambroise Courtois, just a stone's throw from the Avenue des Frères Lumières, lies an extraordinary private mansion.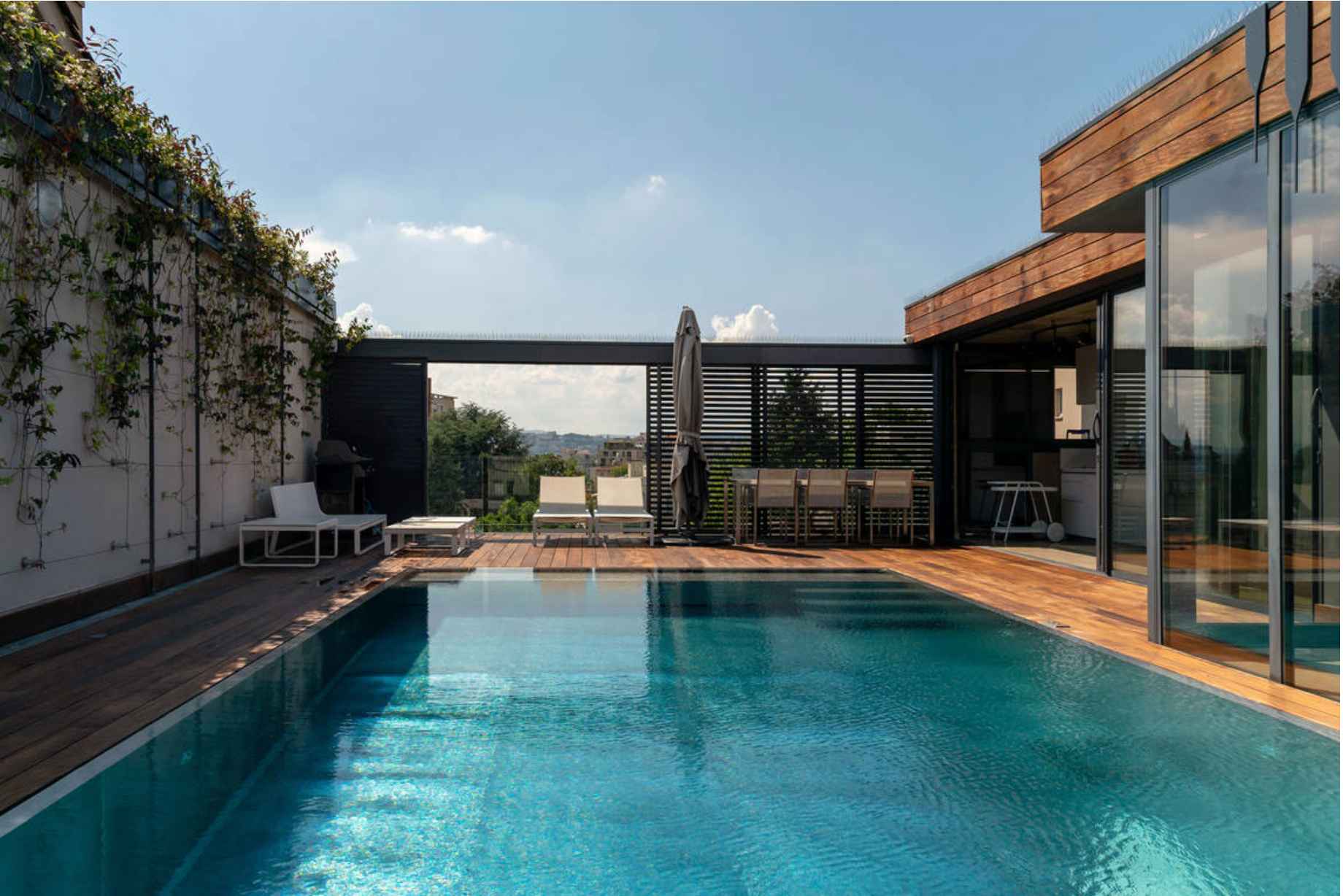 A well hidden private hotel
Once in front of the house, a gate reveals a garden with trees, unsuspected from the street. A 300 m² garage allows for the safe storage of several vehicles, solving the parking issue for the occupants and guests, in addition to offering the possibility of hosting a gym. On the front, a private elevator sets the tone: contemporary and glazed, it offers us an exceptionally clear view of the outside world while providing us with total anonymity thanks to its tinted windows. This design jewel leads us to the third floor, to the doors of a night space whose luminosity and spaces are matched only by the quality of the materials used. Halfway between Old Lyon and Fourvière, nestled on the hillside, is the site of the former Antiquaille hospital. Completely rehabilitated as part of a high quality development project, the city's historic birthplace is preparing to open the chapter of its new history. The scene of the city's past glory, now one of Lyon's most sought-after places of residence, the site is now the scene of your new life.

A living space that is not overlooked
4 bedrooms, including 2 spacious suites, allow for a wide range of configurations, without ever skimping on the comfort of the occupants. French walnut parquet flooring, underfloor heating, air conditioning and high ceilings, everything is gathered to guarantee optimal comfort over time. On the upper floor, you enter a vast 111 m² living room where the stones of Chandore, the kitchen and the sublime library hold the promise of a contemporary layout in which a few moments are enough to project yourself. In the continuity of this living room, laundry room and fitted cupboards give the necessary space to organize and complete the night space located on the lower floor.


The 5th floor, facing south, is a space dedicated to well-being and disconnection, as far as Fourvière, which can be seen in this typically Lyonnais panorama. Everything is done to relax, between the hammam located on the lower half-floor, the solarium and the swimming pool. For once, the finishing touches of this space are unanimously appreciated: mirror pool, summer kitchen and unobstructed view of the city. An unobstructed view without being seen, a promise kept by this exceptional rooftop perfectly hidden in the heart of downtown.