[REAL ESTATE MARKET]
2023-03-15
How to choose your investment in Lyon?
On Thursday, March 9, a conference was held on residential and professional real estate with Gérald Châtel, BARNES Lyon and Emmanuel Mazille, MALSH Realty & Property.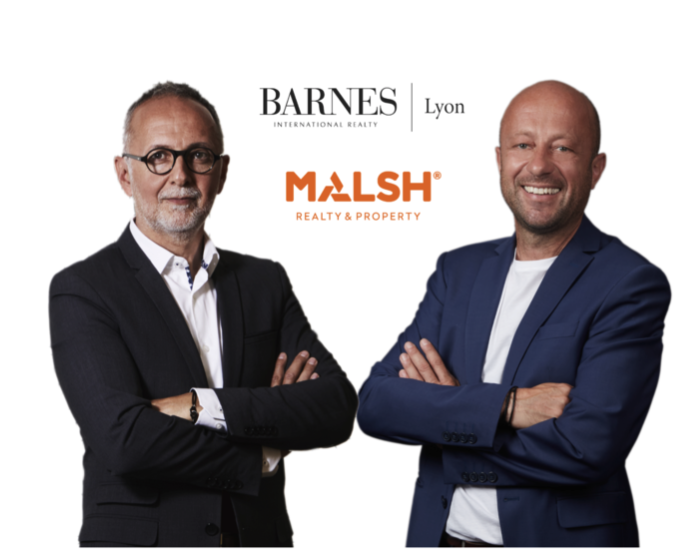 A successful evening bringing together players in Lyon's real estate industry
For the second consecutive year, 130 participants, contacts, clients and journalists interested in the real estate sector gathered at the prestigious Tennis Club of Lyon.

A real success with a full house, for this meeting which is becoming an annual event in Lyon.
Commercial real estate, trends and prospects
Emmanuel Mazille, Managing Director of MALSH Realty & Property, Sophie Lustenberger - office consultant, Raphael De Oliveira - retail consultant and Nicolas Rousseau - business consultant, through a rhythmic animation, presented the trends in commercial real estate on their respective business lines.

The received ideas will no longer hold any secrets for you. The team advises you on all your commercial real estate projects: rental, sale, transfer and investment.
The economic situation and financial markets in France
Julien Segui, Director of the Customer Dealing Room at the Caisse d'Epargne Rhône-Alpes, a major player in the regional economy, captivated the audience by analyzing economic activity in France over the past few years.

GDP, purchasing power, the household savings rate and inflation were all reviewed, using meaningful statistics that are representative of the current economic situation.
Residential real estate, how to invest in Lyon
Gérald Châtel, Associate Director of BARNES Lyon, has put residential real estate in the spotlight by giving an overview of the Lyon market.
Since January 1, 2022, real estate loans have been more restricted, notably because of the legislator's obligation for banks not to grant loans above 35% of debt, which has forced households to make a more substantial contribution.

At Barnes Lyon, since September 1, 2022, 64% of the offers received by our sellers have been issued with a cash payment. The indicators measured in 2022 by the BARNES Lyon agency also show that the desire to move is still there, with an offer just as substantial as in 2021. These are buyers who have already established themselves in our beautiful city or who have been attracted to it.
"Commitment is what turns a promise into reality"
159,529,925 € of goods sold by BARNES Lyon.
1 sale every 2.4 days over 312 working days.

98 days: our average sales time.
47 years: the average age of our buyers.

164 properties currently on sale to discover.
96 households have completed their rental project. Our rented properties.
Do you like this article ? Discover our sold properties


All types of property, especially yours.


A big thank you to all the participants for this moment of qualitative exchange and to the speakers for their investment and professionalism during this conference. We hope that it was the occasion of beautiful meetings.