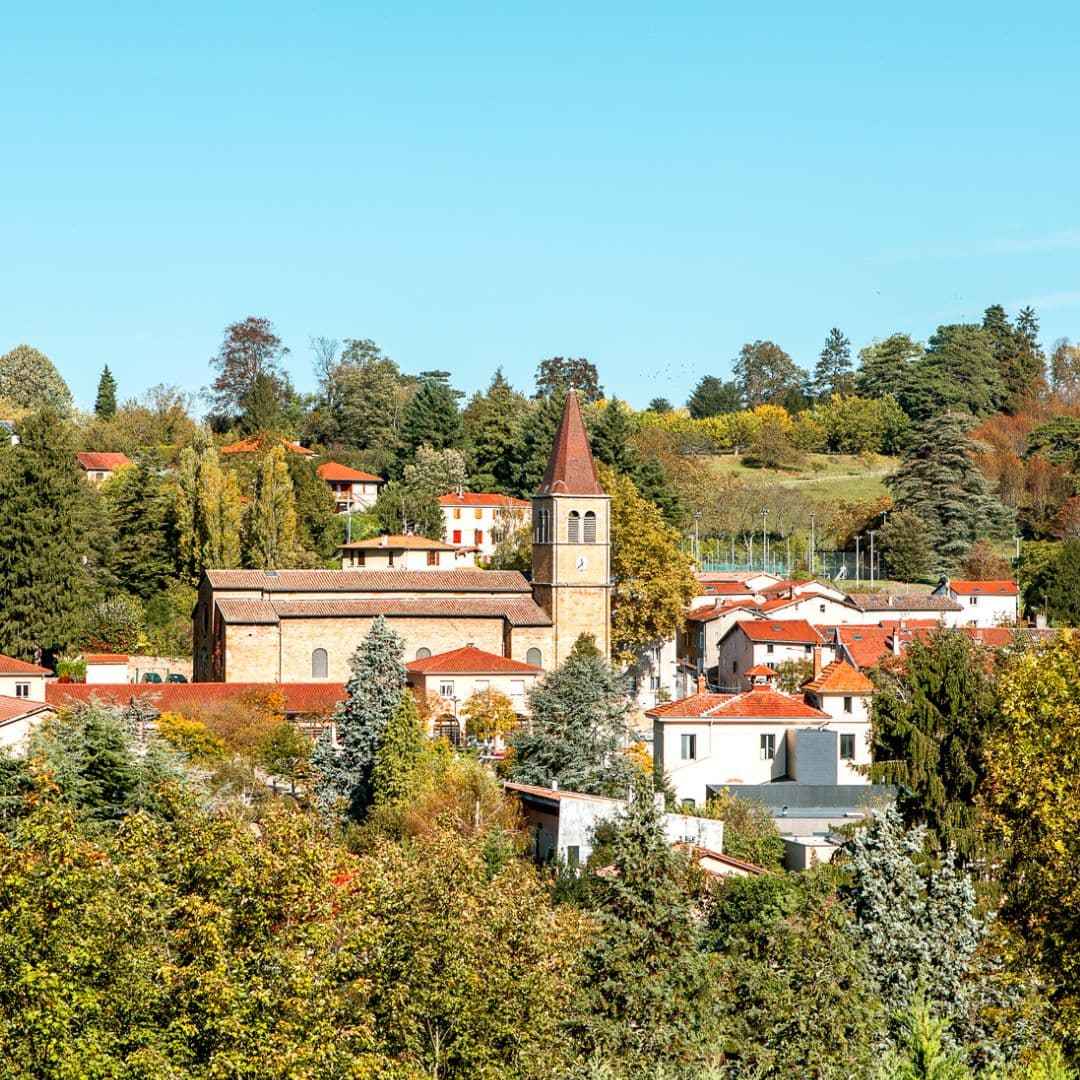 Val de Saône
What price per square meter?
Estimate your property according to its features
Val de Saône is a vast territory lying on both sides of the river Saône in the North of Lyon. It stretches over several miles from Monts d'Or to the coastal region of Dombes.
A stay in this region with its rich history provides an opportunity to explore an extensive heritage... while choosing to live here comes with the added bonus of a peaceful setting you can enjoy every day. Surrounded by nature, Val de Saône offers the calm of the countryside while remaining close to a big city: Lyon.
Val de Saône
The Val de Saône is mainly composed of small rural municipalities that have maintained a dynamic agricultural trade thanks to market gardening and cereal crops. The economic fabric is rich with the presence of large companies such as the pharmaceutical company Sanofi and ITW Bailly Comte, the automotive subcontractor.
The municipalities of Val de Saône
Val de Saône has a total of 17 municipalities on one side of the river or the other, divided between the right and left banks.
The 17 municipalities that form Val de Saône are: Albigny-sur-Saône, Cailloux-sur-Fontaines, Collonges-au-Mont-d'Or, Couzon-au-Mont-d'Or, Curis-au-Mont-d'Or, Fleurieu-sur-Saône, Fontaines-Saint-Martin, Fontaines-sur-Saône, Genay, Montanay, Neuville-sur-Saône, Poleymieux-au-Mont-d'Or, Quincieux, Rochetaillée-sur-Saône, Saint-Germain-au-Mont-D'Or, Saint-Romain-au-Mont-d'Or, Sathonay-Village.
Buying in Val de Saône
Val de Saône is scattered with detached houses offering spacious rooms. The real estate market features charming contemporary new-builds, designer homes with swimming pools and older houses that have undergone stunning renovations. You will also find apartments, mainly in the towns of Couzon-au-Mont-d'Or, Neuville-sur-Saone, Fontaines-sur-Saone, Sathonay-Village and Curis-au-Mont-d'Or. Many of the older properties have been renovated and divided into apartments.
Close to Caluire and Sathonay-Village, two towns where the real estate market is tight, Val de Saône has all the assets to win over buyers! It is more accessible than areas such as Monts d'Or while offering highly developed village centres such as Fontaines and Neuville.
Our latest properties for sale on Val de Saône
Geographical data
Val de Saône
HOUSING
Distribution of residences
15,158
Main residence
180
Secondary residence
998
Vacant property
8,166
Number of houses
8,114
Number of apartments
POPULATION
Age distribution
Total:37,544
Breakdown Male/female*
19,429
Women
18,115
Men
Composition of families
Children under 25
41%
1 child
41%
2 children
15%
3 children
3%
4 or more children
Household marital status: 14,547 married couples 15,505 cohabiting couples
EMPLOYMENT AND INCOME *
Socio-professional population category