Davy Tissot, the best cook in the world.
In this article, we share with you the behind-the-scenes story of Davy Tissot, a competitor at heart who is as discreet as he is talented.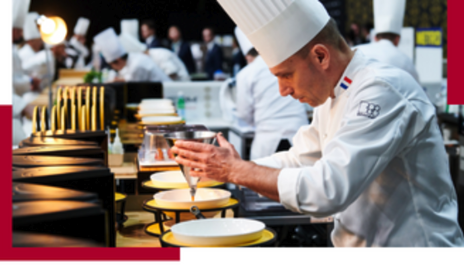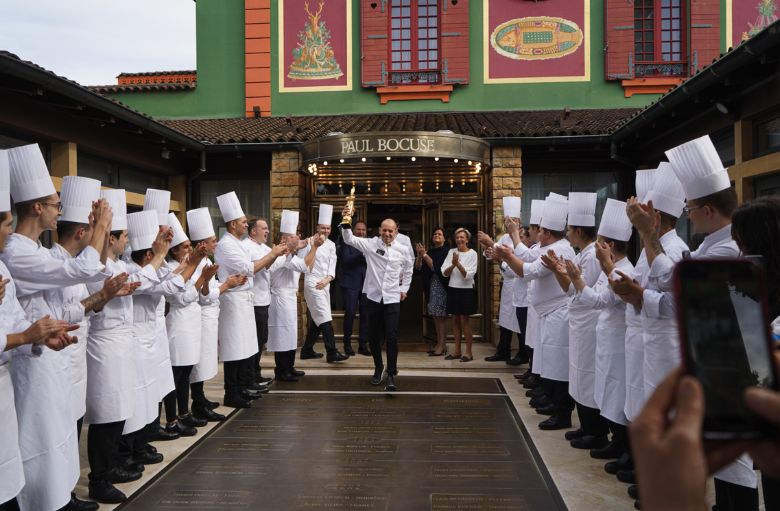 On 27 September, Lyon chef Davy Tissot won the Bocuse d'Or 2021. This prestigious international gastronomy competition, the equivalent of the World Championships or the Olympic Games in sport, requires months or even years of preparation. A few weeks after his coronation, we met him in his den, the Refuge, Team France's training centre in Écully. We take a look behind the scenes and at the incredible career of this competitor who is as discreet as he is talented.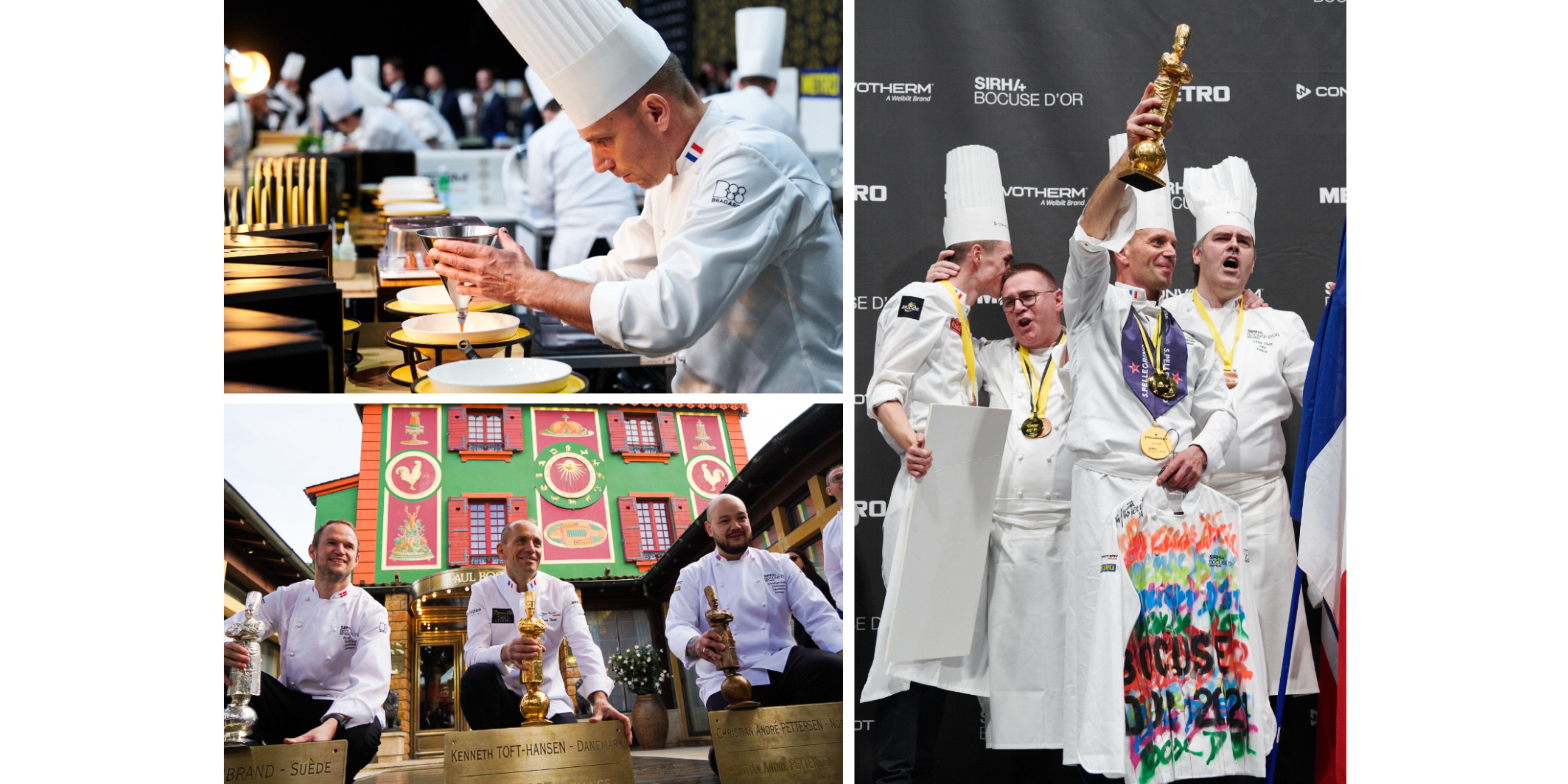 How do you feel after winning the Bocuse d'Or?
Life goes on! I've been travelling and performing all the time. Today Naïs is taking over (Naïs Pirollet, 24 years old, candidate for the next Bocuse d'Or France, Editor's note). I am very proud of her. It's my greatest victory! Through this consecration at the Bocuse d'Or, I wish above all to contribute to giving young people the desire to get involved and to participate in the influence of our gastronomy.
How do you prepare for such a competition?
Like top athletes. The whole team lived here, in the Refuge, for a year and a half. I came home because I don't live very far, but they slept in the rooms above. We met every day to train in this kitchen which is a replica of the box in which the competition takes place. The Bocuse d'Or is prepared like an ultra-trail. It's a real work of endurance. You have to listen to your body, not exhaust yourself and keep your strength up to face the last few months, which are more intense.

Express biography
2004: Best Worker in France.
2005: Awarded a Michelin star at Les Terrasses de Lyon, restaurant of the Villa Florentine (chef from 2004 to 2015).
2019: Awarded a Michelin star at the Saisons restaurant at the Institut Bocuse in Écully (chef from 2017 to 2019).
2019 to 2021: French candidate for the Bocuse d'Or.
27 September 2021: Winner of the Bocuse d'Or against 21 nations.

"The Bocuse d'Or is prepared like an ultra-trail.
Did being a sportsman help you?
It's clear! I have a physical trainer and a gym on site. I did a lot of cycling and running, taking care not to injure myself and watching my diet. Not only me but the whole team. We also had yoga sessions and a coach for psychological preparation.
How did the 5.5 hours of non-stop competition go on the day?
I was in a complete bubble. I went to bed around 1am while some of the team prepared the weighing and the equipment. With Arthur (Debray, official clerk, editor's note) we joined them at 2.30am to take over. From then on, the competition began. I was told that there were lots of people around the box on the day of the competition. I didn't see anyone except the coach (chef Yohann Chapuis) and Arthur. When they show me photos, I don't remember anything, I was absent. Even after the award ceremony, it took me a good 20 hours to get out of my bubble.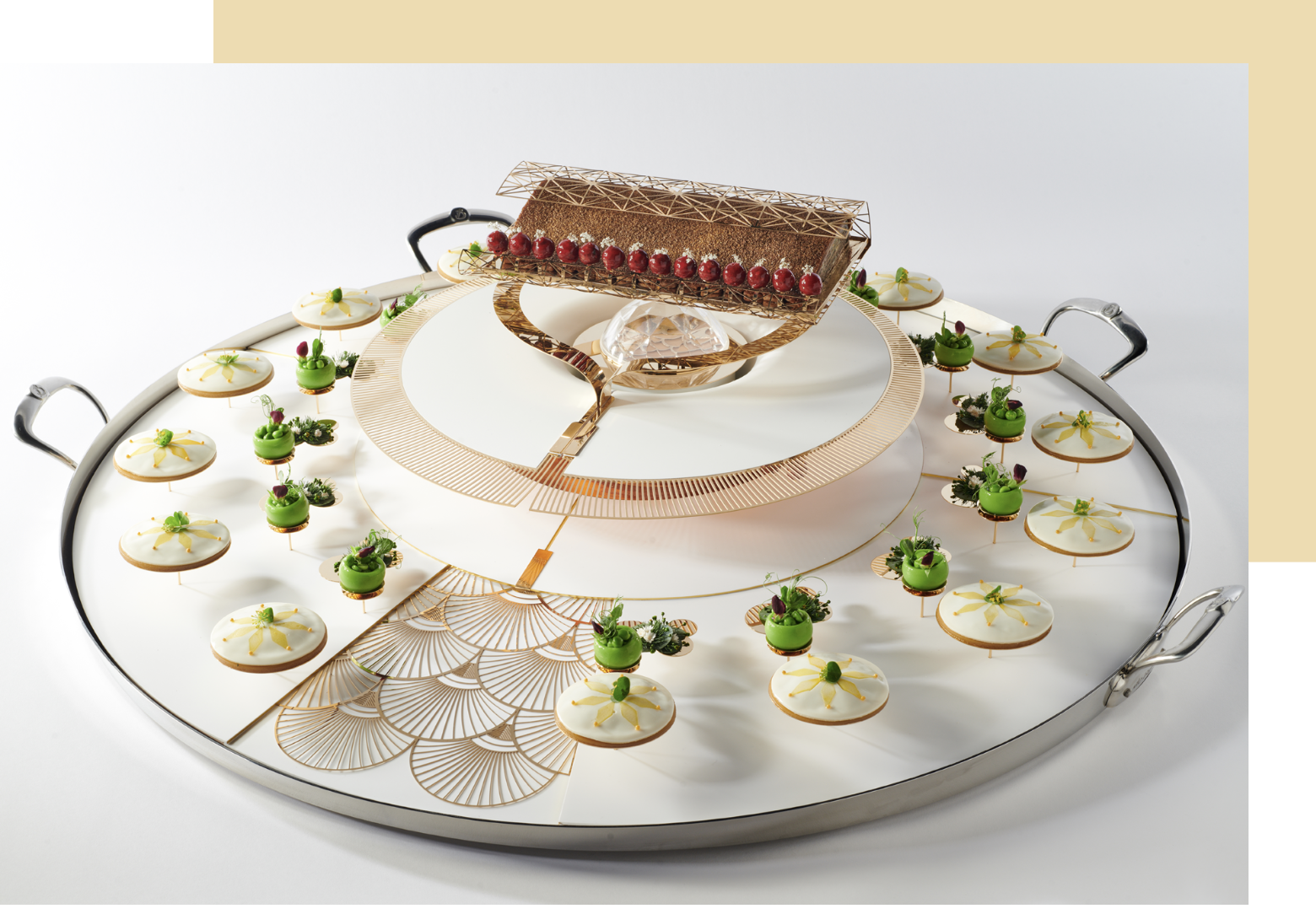 You are Meilleur Ouvrier de France, a starred chef and winner of the Bocuse d'Or. What is your next challenge?
I wanted a career in sport, winning medals, representing my flag, it's in my DNA. I transposed it to cooking. Winning the Bocuse d'Or is the Grail. Now we have to maintain this level of excellence. We are the country of gastronomy but we don't have a junior team in international competitions. Young people are the future. They must be trained as soon as possible, to prepare them to represent France and make its cuisine known throughout the world. We are with the president of Team France, Serge Vieira, on the project of a centre of excellence supported by the President of the Republic. We have made the first attempt, we must now transform it.
To discover and rediscover our articles, visit our digital magazine Only Barnes N°6.