Villas Eugénie de Montijo
This exceptional apartment has an equally exceptional setting: located on Boulevard des Belges, in a magnificent townhouse, it is part of the prestigious Villas Eugénie de Montijo.
Built in 1860, the Villas Eugénie de Montijo are composed of three townhouses that embody pure sophistication.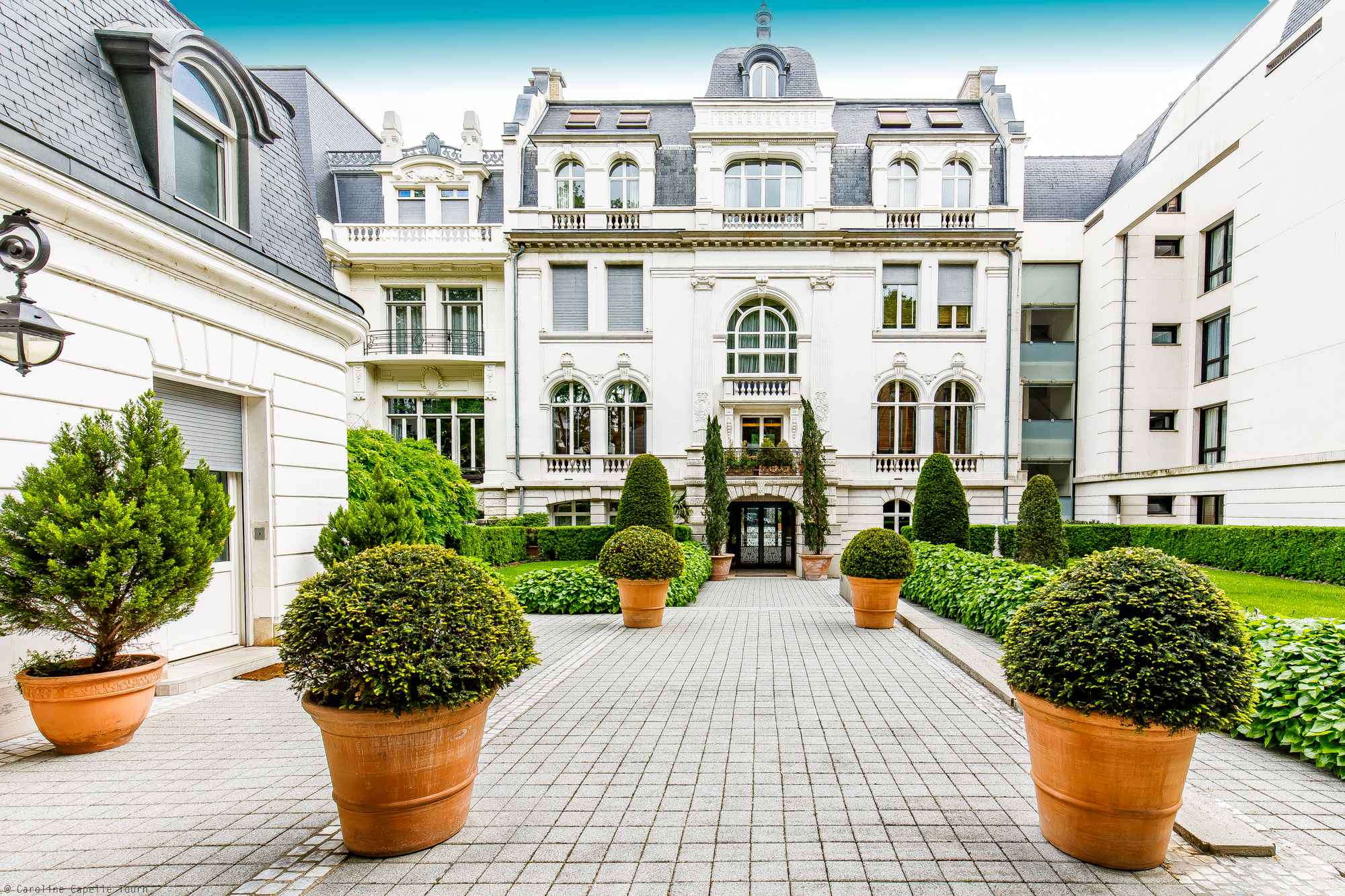 Impressive surface areas
The 2,798 sq ft apartment features a majestic entrance hall that instantly sets the tone. It leads to a reception area on one side and a living area on the other side. The large reception rooms, a 645 sq ft lounge and a dining room overlook the Parc de la Tête d'Or.
The living room on the other side is composed of a lounge opening onto an office and a separate eat-in kitchen with a wine cellar. Two doors close off the bedrooms: a master suite with an open bathroom and a vast closet, and a second bedroom with a private bathroom.
PHOTO GALLERY
Discover the interiors and exteriors of this property
High-end materials
The apartment has been fully decorated and furnished by renowned interior designer Rémi Tessier. The materials have been carefully selected: tailor-made woodwork, original paneling, marble floors and stone bathrooms all do the setting justice.
And for the comfort of its residents, the apartment is equipped with air conditioning and a sound system with built-in speakers.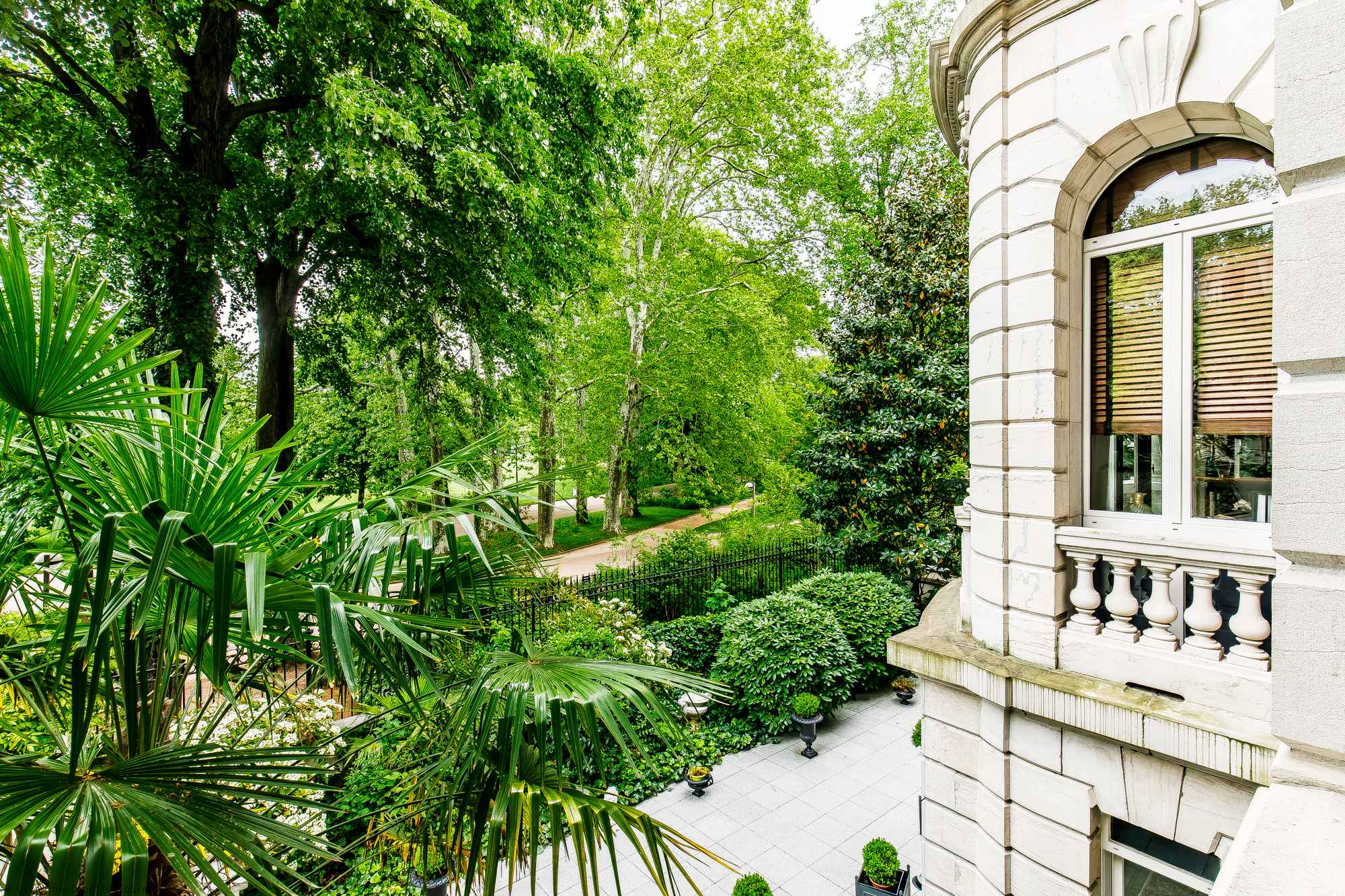 Private access to the Parc de la Tête d'Or
Thanks to their private access, the villas can take full advantage of the Parc de la Tête d'Or, its hundred-year-old trees, its lake and its botanical garden... an incredible setting that you can admire from the comfort of the terrace.
The apartment also includes 3 garages, while a concierge ensures the upkeep and security of the villas.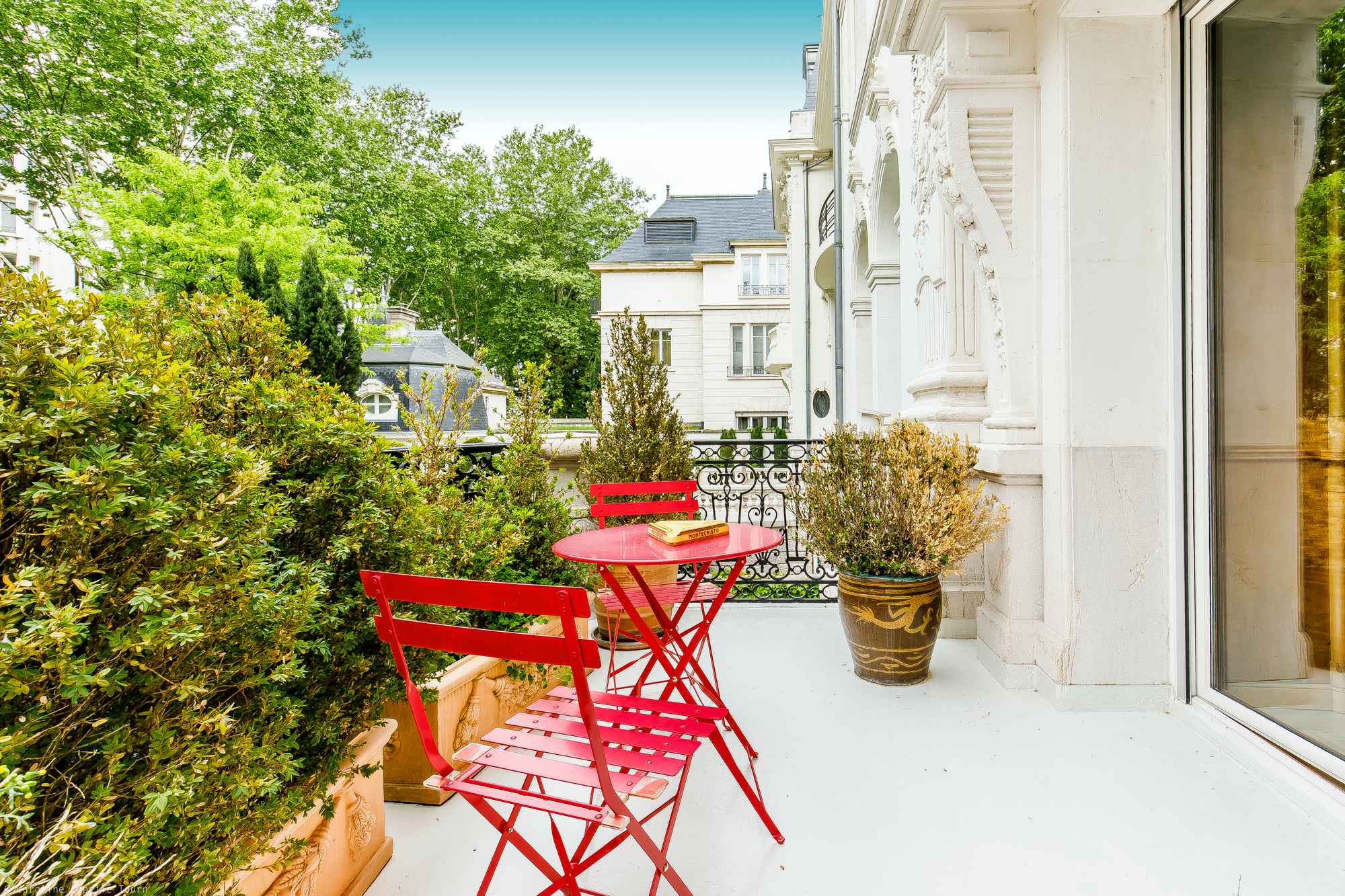 DISCOVER OUR EXCEPTIONAL PROPERTIES