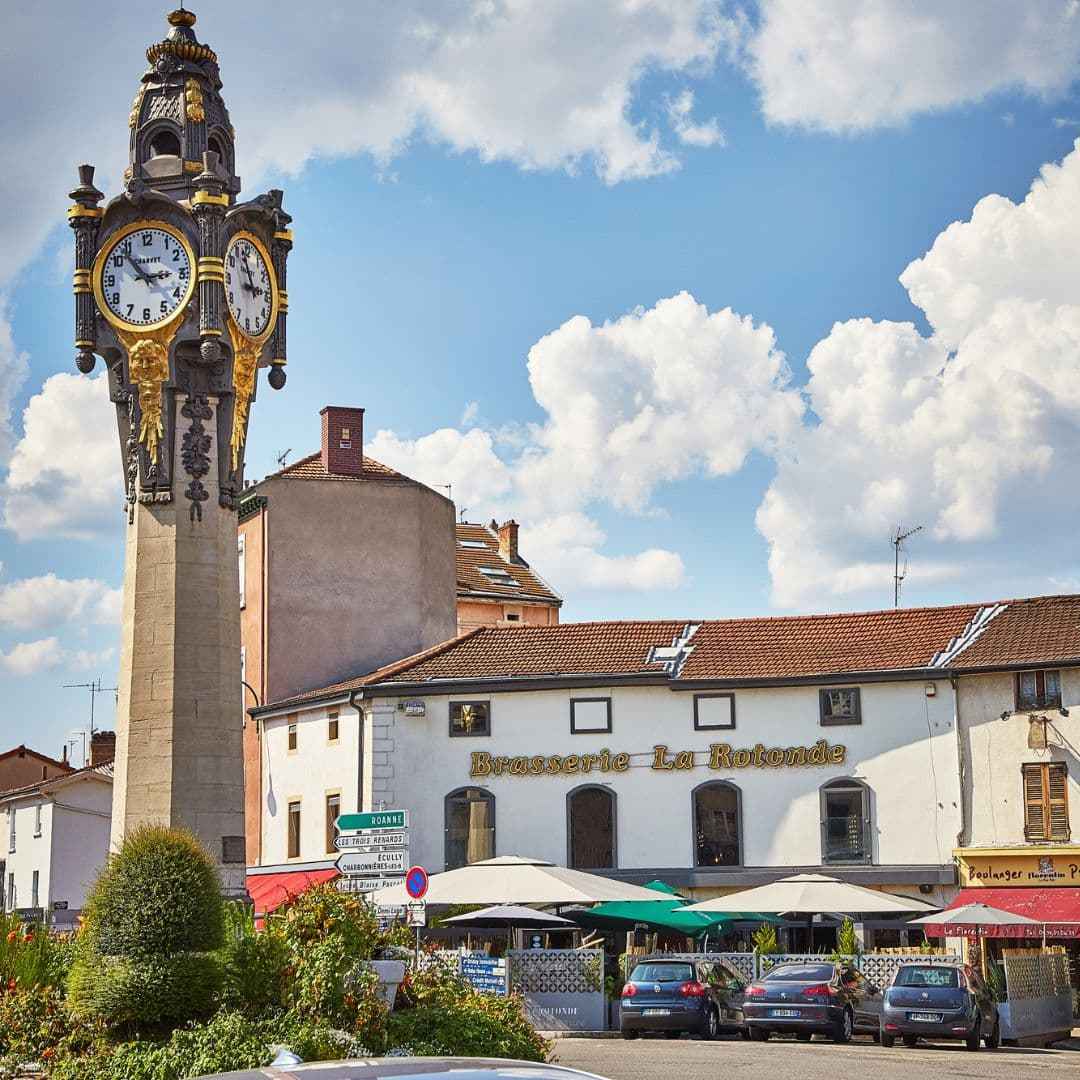 Tassin-le-Bourg
What price per square meter?
Estimate your property according to its features
Tassin-la-Demi-Lune is a town in the Ouest Lyonnais sector. Coveted for its proximity to Lyon and its family-friendly atmosphere between the city and the countryside, the town is home to 22,000 inhabitants. BARNES Lyon gives you the guided tour of this town just outside of Lyon. Discover the other nearby towns and the districts of Lyon.
Tassin-la-Demi-Lune: a popular town in the Ouest Lyonnais
Popular with families, Tassin-la-Demi-Lune offers the possibility to live in a spacious house while remaining close to Lyon. The A6 motorway and the Croix-Rousse tunnel provide access to the city centre. The town also has good public transport connections thanks to the buses and train stations. Plans are in place for a new metro E line which will connect Tassin to Lyon centre, Place Bellecour or Hôtel de Ville, in 2030!

The town has all the necessary conveniences thanks to its numerous schools, quality shops, various infrastructure and charming parks: Parc de la Pomme, Chemin de la Bûcheronne and Parc de L'Atrium.

Going out in Tassin
There is no shortage of activities here including a cinema, gyms, stadiums, a sports complex and a media library. The Atrium cultural centre puts on numerous performances throughout the year, from theatre pieces to ballets and concerts.
The shopping streets in the L'Horloge area are bursting with independent boutiques and big brand names such as Le Comptoir des Cotonniers, Carré blanc, Sandro and Ba&sh. This area is also home to reputed restaurants like the rooftop restaurant Daddy Poule, Les Halles 9 and La Boîte Noire.

The neighbourhoods of Tassin-la-Demi-Lune

Tassin is located 7km from Lyon. It has 7 neighbourhoods, each with its own specific characteristics. To the west is L'Aigas-Grand Bois - Meginand, in the centre, Montpinot - Le Bourg and Alaï - Croisettes, and to the east L'Horloge - Montribloud, Hôtel de Ville - 3 Renards and Libération - Raude Constellation. Despite its position on the eastern side of the town, L'Horloge remains a firm favourite with the inhabitants of Tassin.

L'Horloge: the central point of Tassin-la-Demi-Lune
As its name in French suggests, L'Horloge is named after its clock, a monument steeped in history dating back to 1907. It stands at the crossroads of the royal roads: the RN 7 trunk road to Paris, and the RN 89 to Bordeaux.
Inaugurated by Edouard Herriot, the clock is now the central point of Tassin-la-Demi-Lune. This neighbourhood is populated by numerous townhouses.
The Chemin de l'Aigas is reputed for its superb houses, including contemporary builds and stunning plots. You can also find recent residences in Tassin La Demi-Lune, offering high-end apartments and even penthouses.

Schooling & Transportation
Schooling
Public schools:
Jacques Prévert nursery school
Demi lune nursery school
Baraillon nursery and primary school
Leclerc primary school
Berlier Vincent primary school
Jean Jacques Rousseau lower secondary school
Blaise Pascal upper secondary school
Private schools:

Vincent Serre nursery and primary school
Saint-Claude nursery and primary school
Saint-Charles nursery and primary school
Nouvelle du Chapoly nursery and primary school
Saint-Joseph Institution
Transportation

Bus 72, 98, 5, S15, C21, 73, 14, C24, 55, 86
4 train stations:
Écully-la-Demi-Lune
Tassin
Alaï
Le Méridien
Discover the other sectors and districts near Tassin la Demi Lune:

Your consultants in the sector
Geographical data
Tassin-le-Bourg
HOUSING
Distribution of residences
9,679
Main residence
155
Secondary residence
580
Vacant property
2,166
Number of houses
8,115
Number of apartments
POPULATION
Age distribution
Total:21,099
Breakdown Male/female*
11,016
Women
10,087
Men
Composition of families
Children under 25
46%
1 child
36%
2 children
13%
3 children
5%
4 or more children
Household marital status: married couples cohabiting couples
EMPLOYMENT AND INCOME *
Socio-professional population category