Antti Lovag: habitologist and designer of the "bubble house" that revolutionised architecture and real estate
A habitologist: that is the label the famous Hungarian architect assigns himself. A recognised figure and major player in the evolution of architecture and real estate, Antti Lovag revolutionised this milieu with his own unique vision of living spaces.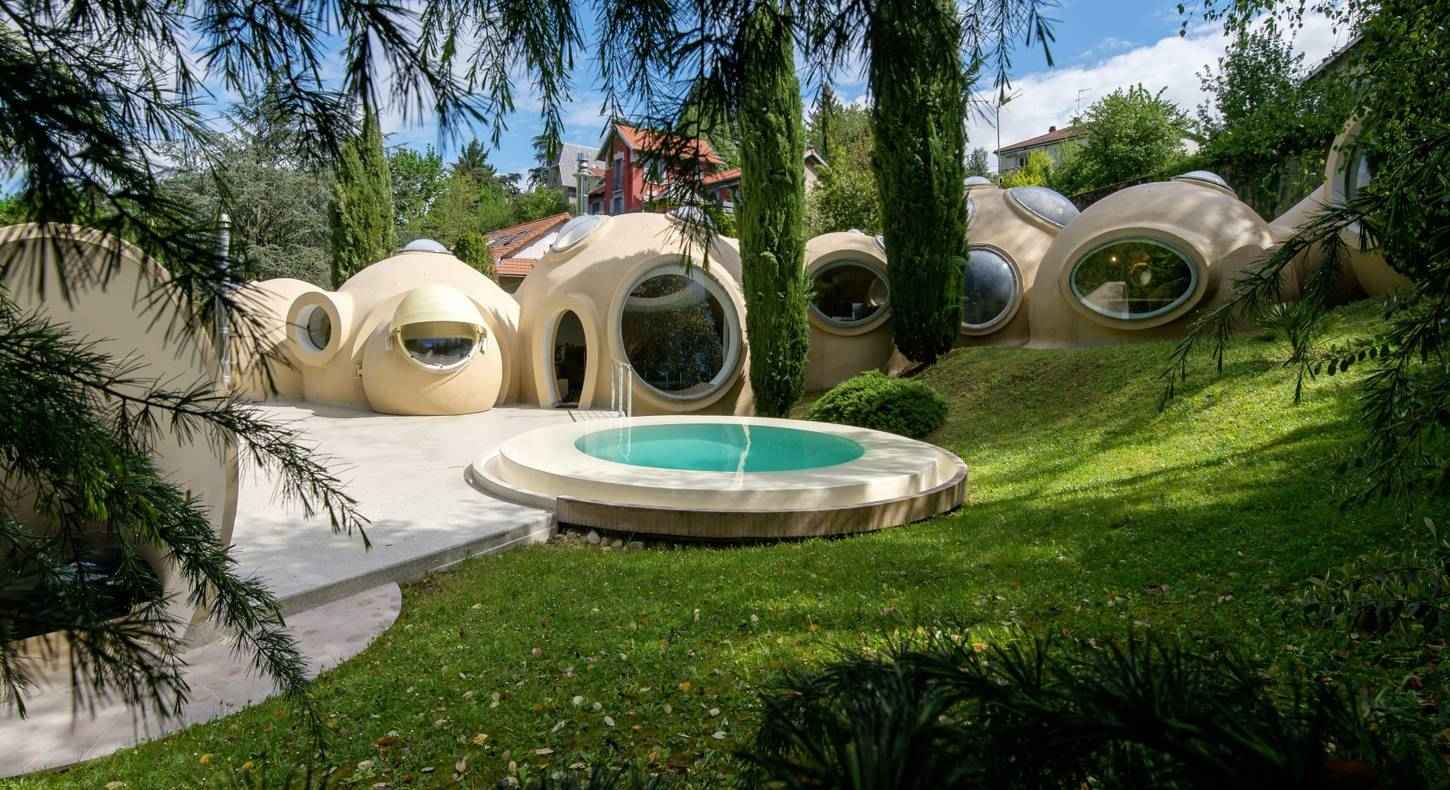 Antti Lovag: the anti-conformist
Born in Hungary in 1920, he studied naval and mechanical construction in Sweden. He moved to France in 1947 after several years moving between Turkey, Finland and Sweden. It was here that he began working with Jacques Couëlle, one of the precursors of organic architecture. He produced numerous models for the latter in the south of France, notably those for the Castellaras-le-Neuf villas. It was this collaboration that gave him the inspiration and opportunity to create what would become his biggest success: bubble houses.


A human-centric vision of living space
Beyond the original aesthetics of his works, Antti Lovag has always sought to place people at the heart of his creations. In the 1970s he formed a partnership with Chanéac and Häusermann on the evolving habitat in order to promote this idea of self-construction by connecting rooms according to the needs of the inhabitants. He thus developed fabrication techniques for resistant and functional skins that were simple and low cost, which he made available to all free of charge. Antti Lovag has always involved and ensured the direct participation of the user in the design of their spaces. A characteristic that sets the properties designed by the Hungarian architecture apart from those of his counterparts.
One of his works in the Lyon region

The architect built his first bubble house in 1986 for Antoine Gaudet, with free-standing metallic structures covered in layers of sprayed-on micro-concrete. Other dwellings followed, designed with curves and futuristic round porthole windows, starting with the Pierre Bernard house in Théoule-sur-Mer. This house was recently renovated by the architect Odile Decq. In 1975, he created the Palais Bulles in the same commune, one of his most famous creations. Finally, he designed the "Villa Roux" for Hélène and Christian Roux in Fontaines-sur-Saône.

This property was built between 1985 and 1991, and was listed as a historic monument in January 2017. This bubble house is nestled on 1,625 sqm. of land. Built within a concrete shell and finalised in 1991, it offers 350 sq.m of floor surface. Currently for sale and live-in ready, this property is equipped with unique furniture also designed by the famous architect, in additional to superb fittings.


Find more details on this Antti Lovag villa in Fontaines-sur- Saône at the page dedicated to this exceptional property.
BARNES, the luxury estate agency in Lyon, is on hand to assist you with all your real estate projects and gives you access to unique properties across the Lyon region.