David Manien's golden touch
David Manien, upholsterer-decorator, is one of the star craftsman in the Foch district. Profile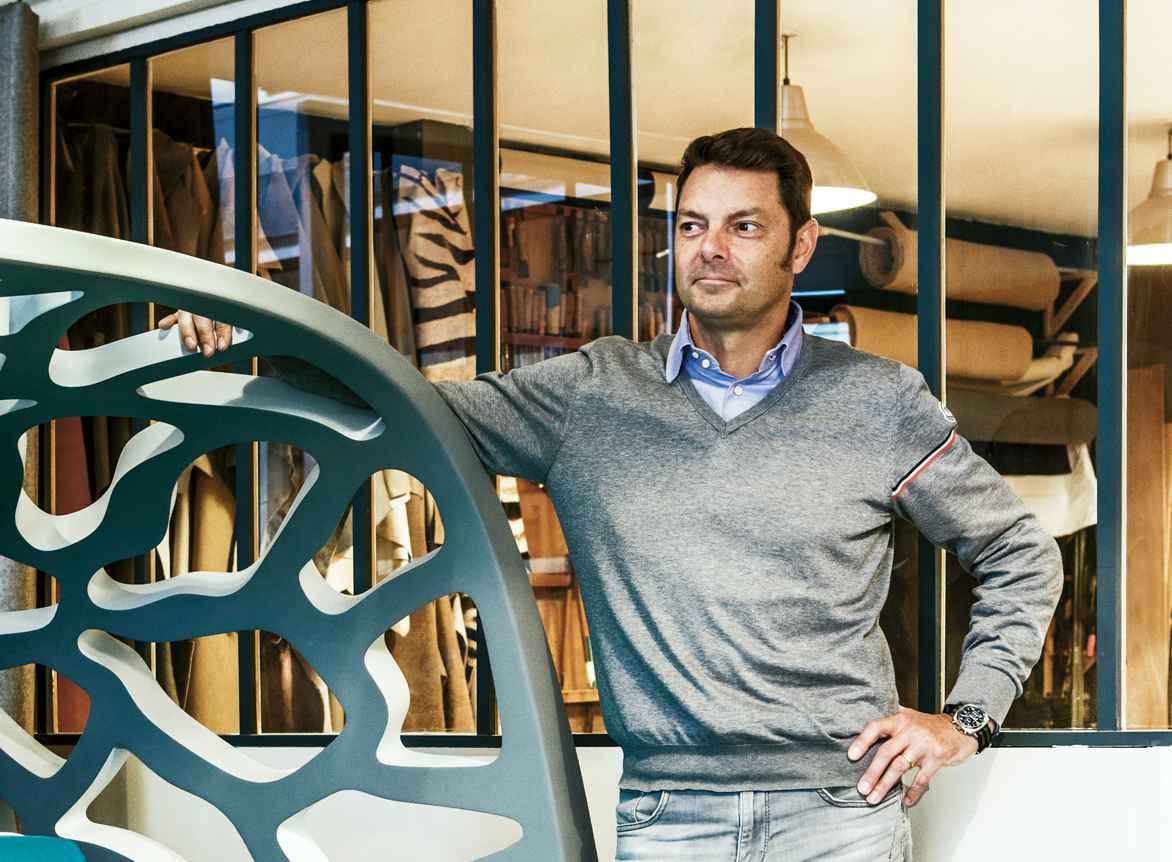 It all started with an armchair bought at the flea market in Clermont-Ferrand for 30 francs, restored in a garage and sold three weeks later for 700... "I realised that I could make a living using my hands", remembers David Manien. He was 23 at the time and working as a sales representative, but decided to switch careers to train as an upholsterer-decorator.

First workshop in 1997 in the antiques dealers district
After signing a licence agreement with Ralph Lauren, he began to work with the Lelièvre and Pierre Frey fabric designers. He quickly became a success, leading him to expand his business to interior design (wall dyes, net curtains, drapes). Clermont proved too small a town, so he moved to the Foch district of Lyon in 2002 to create his own brand focused on contemporary creation. These days he selects high-quality and innovative materials (hook-and-loop fasteners, woollen fabric, natural fibres) and collaborates with private individuals, hotels and restaurants.
His Reverso chair - a tribute to the 70s - has become a must-have item. A fibreglass version for outdoor use will be released in 2019.

What he likes about Foch
"I like the calm and the residential ambiance of the neighbourhood, as well as the great shops. Here we are at the heart of Lyon, yet set a little apart."
63 rue de Sèze, Lyon 6e
04 78 24 45 69
Discover the profil of several iconic person :