Architect Portrait: Pierre Minassian
Barnes invites you to discover or rediscover the emblematic minimalist style of Pierre Minassian.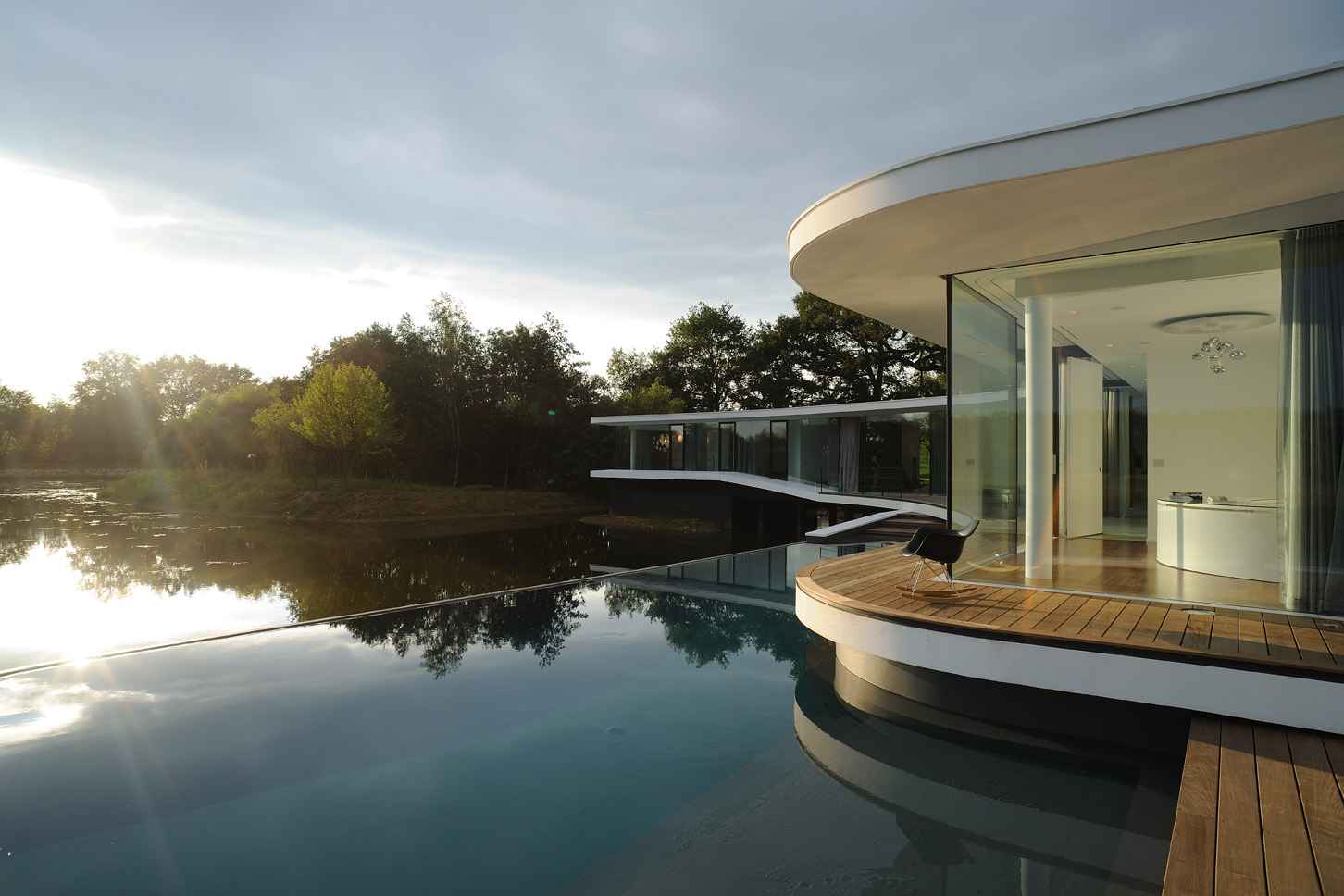 PIERRE MINASSIAN, MINIMALIST ARCHITECT
An architect from Lyon, Pierre Minassian is called upon for major projects. It is a clean and linear style that characterizes his work. His achievements take into account both the specificities of the places but also of the people. He studies each of his projects in a global thought combining the inherent strength of the environment with human lifestyles. A reflection leading to the design of spaces adapted to movements, in a simple and refined aesthetic.
ONE PASSION, TWO REFERENCES
Since his childhood, Pierre Minassian has had a particular sensitivity for architecture. It was notably the Farnworth houses of Mies Van Der Rohe and Lemoine of Rem Koolhaas which particularly marked him. Two houses that he describes as masterpieces, one for its futuristic lines, the other for its global reflection: two strong characteristics that we find in his projects.
A PROJECT: WHITE SNAKE HOUSE
A pure house set on the water ... 370 m2 entirely designed on the lake that this wooded lot offers. This house, as spectacular as it is intriguing, is connected to the mainland by a telescopic gangway placed between two hundred-year-old oaks. Its curves draw an S on the water but the house remains mainly made of lines. Creating unique and remarkable places to live and meet is the daily challenge of Pierre Minassian. He offers his services within the agency at * m and many projects have positioned themselves as finalists and winners of great architectural prizes.