Meeting with Marc and Marie Alloin, the founders of the Maison d'Anthouard
Ten years ago, Marc and Marie Alloin acquired a listed residence, the Maison d'Anthouard, which has been transformed into a charming boutique hotel.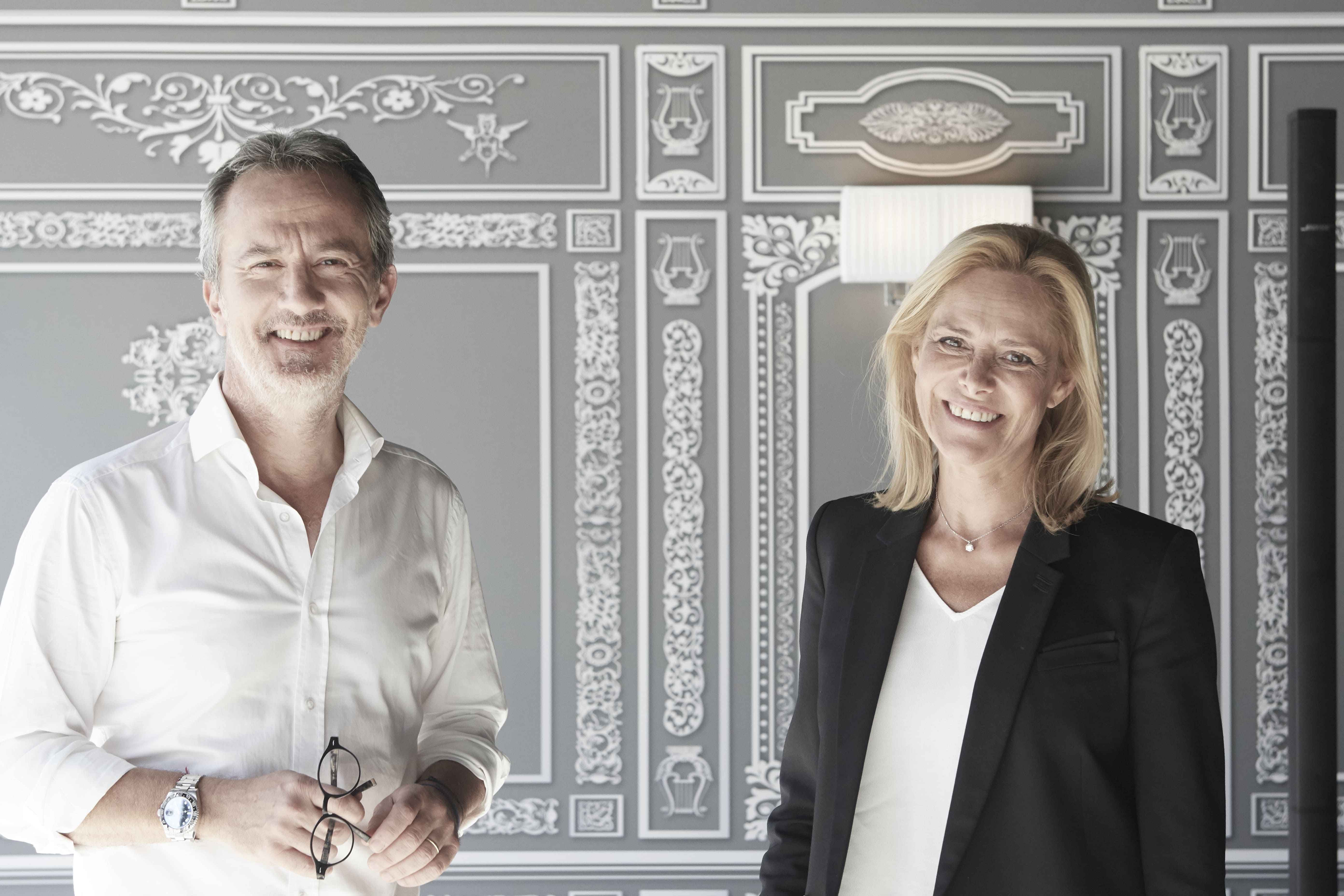 Lovers of old stones, Marc and Marie Alloin did not hesitate when they came across the sale, at the Commercial Court, of this property at the gates of Lyon in 2011. The Maison d'Anthouard in Écully was first the hunting lodge of Henri IV in the 17th century, then the property of Napoleonic General Charles Nicolas d'Anthouard de Vraincourt. This Lyonnais couple became the owners and, despite the fact that it was "in its original state", planned to give a future to this exceptional residence. Noting that there were hardly any top-of-the-range hotels in the area, the new owners set about renovating this huge 1,500 m2 building and transforming it into a charming boutique hotel.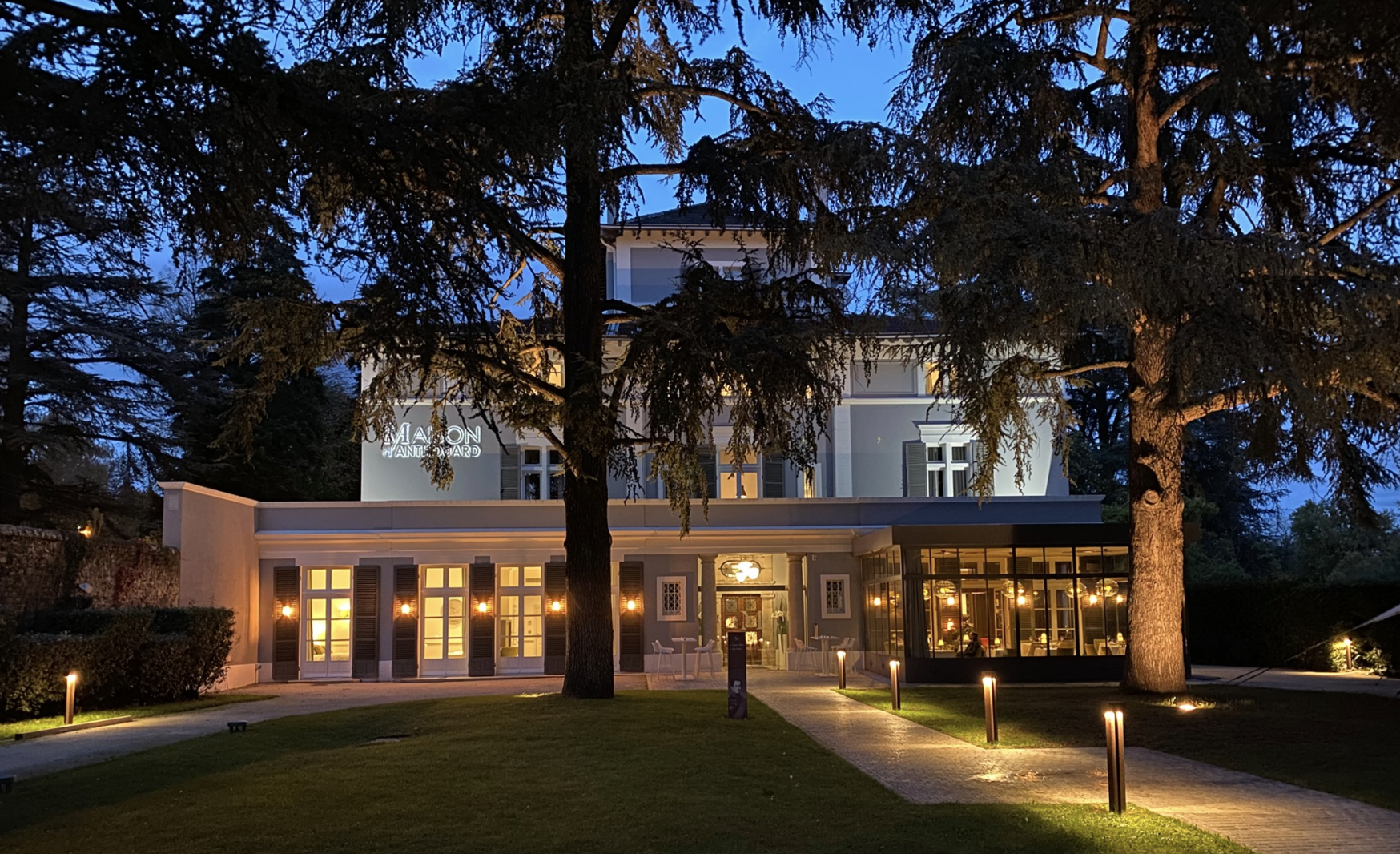 Today, the Maison d'Anthouard has sixteen elegant rooms, carefully decorated by Marie Alloin, in a calm and green setting conducive to relaxation. The reception and the monumental staircase with its sublime Art Deco chandelier are worth a visit, as are the original mosaic floor and the pewter bar. The place also houses a restaurant, the Vraincourt, run by the young chef Cédric Vaujany, a former student of the Bocuse Institute, who offers a delicious bistronomic cuisine. Among his signature dishes: sole with yuzu and the unmissable French toast. You can enjoy your meal on the veranda of the Maison d'Anthouard or, in fine weather, in the magnificent park with its cedar trees, where you can have an aperitif, play pétanque or have dinner. The Maison d'Anthouard also offers a special events service for individuals (weddings, christenings, etc.) and a corporate section for companies with a 170 m2 seminar room that can be adapted.

Address: 2 Route de Champagne, Écully.