Meeting with Romain Laforêt, ploughman
In his studio-gallery nestled in the heart of the Croix-Rousse, Romain Laforêt makes supports - pedestals - that house and showcase works of art.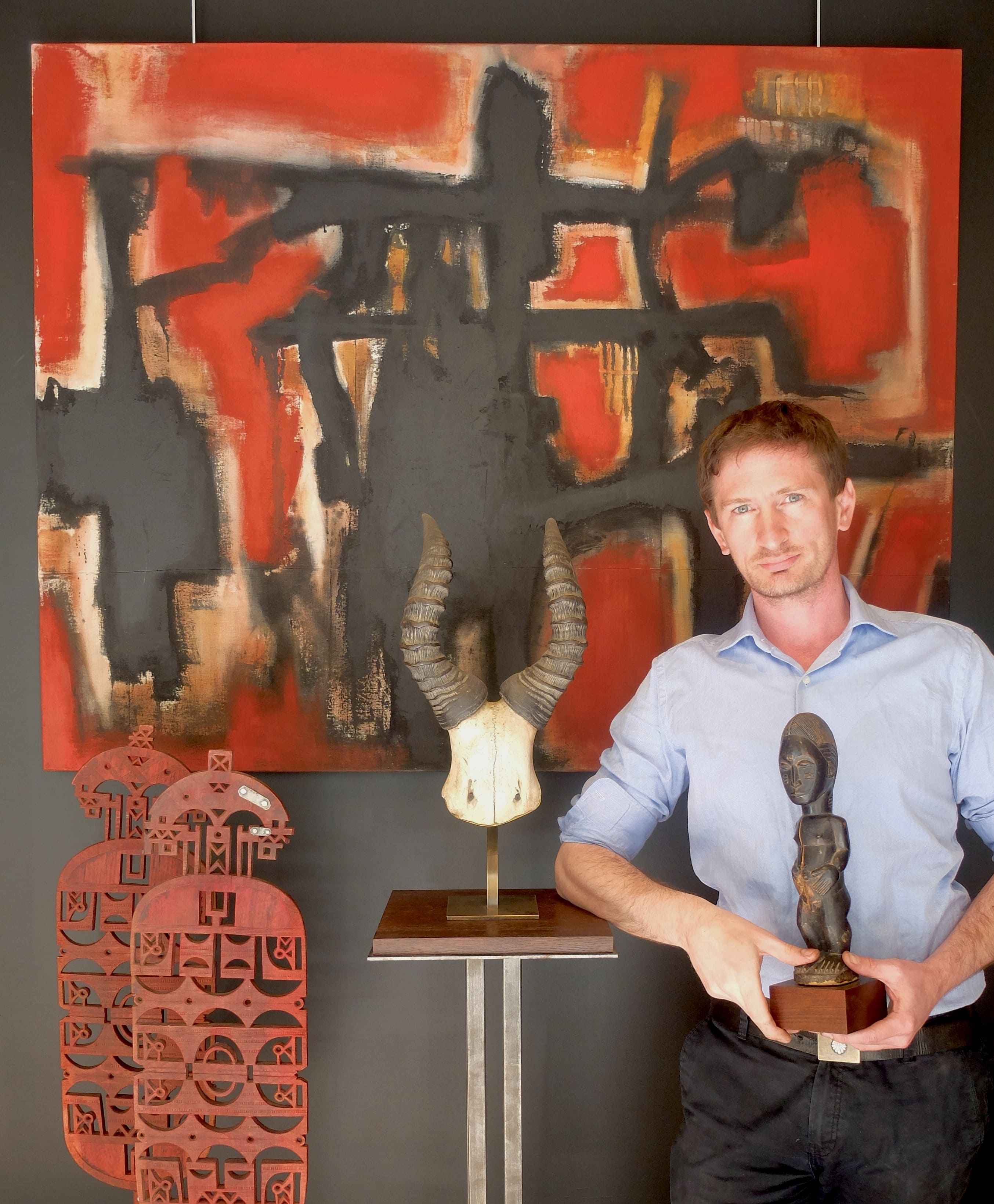 It is a job as confidential and discreet as its author: Romain Laforêt is a pedestalman. He makes the supports that present the works of art.
What is his background?
A graduate of the Ecole Boulle in Paris, Métier d'Art option bronzier, he worked for five years alongside Jacques Lebras at the Punchinello gallery and pedestal workshop, perfecting his art before moving to Lyon.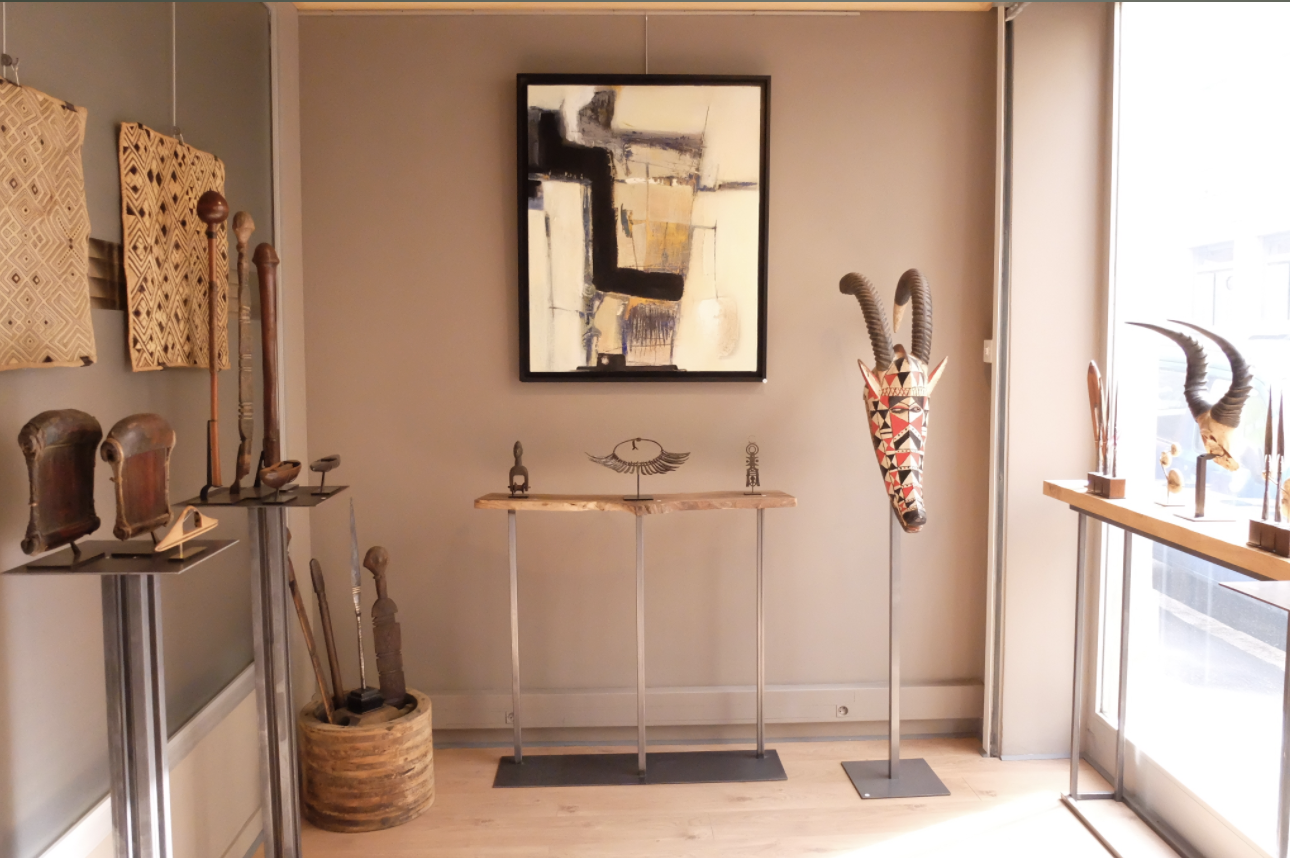 A goldsmith's trade
In his workshop in the Croix-Rousse, he fulfils orders from private collectors who wish to showcase a piece of their treasure, often objects of primitive art, a niche market in which he has made a speciality. An oil lamp from the Dogon ethnic group, an ornamental comb from the Chinese Miao minority, forged blades from Fang warriors... Depending on the size, shape and style of the object, Romain Laforêt designs a made-to-measure display stand, in oak or walnut wood or in brass.
"It all depends on the location. If I have to fit into a collection where all the supports are already made of wood, I adapt to what is already there. And there are trends. The Art Deco style of the 1930s favours wooden bases, with tiers and a ceruse patina. For a more contemporary, more airy design, we prefer a base in patinated brass."
This is a goldsmith's trade practised by only four or five craftsmen in France, plus the plinth makers who work directly in the museums where they are integrated. In his premises, Romain Laforêt also has a gallery open to the public where you can discover his own collection of primitive art objects presented on different styles of bases. Pieces found over the years are now offered for sale.
Address: 3 rue de Nuits, Lyon 4th district.
Contact details: 06 42 37 57 92. contact@atelier-soclage.fr