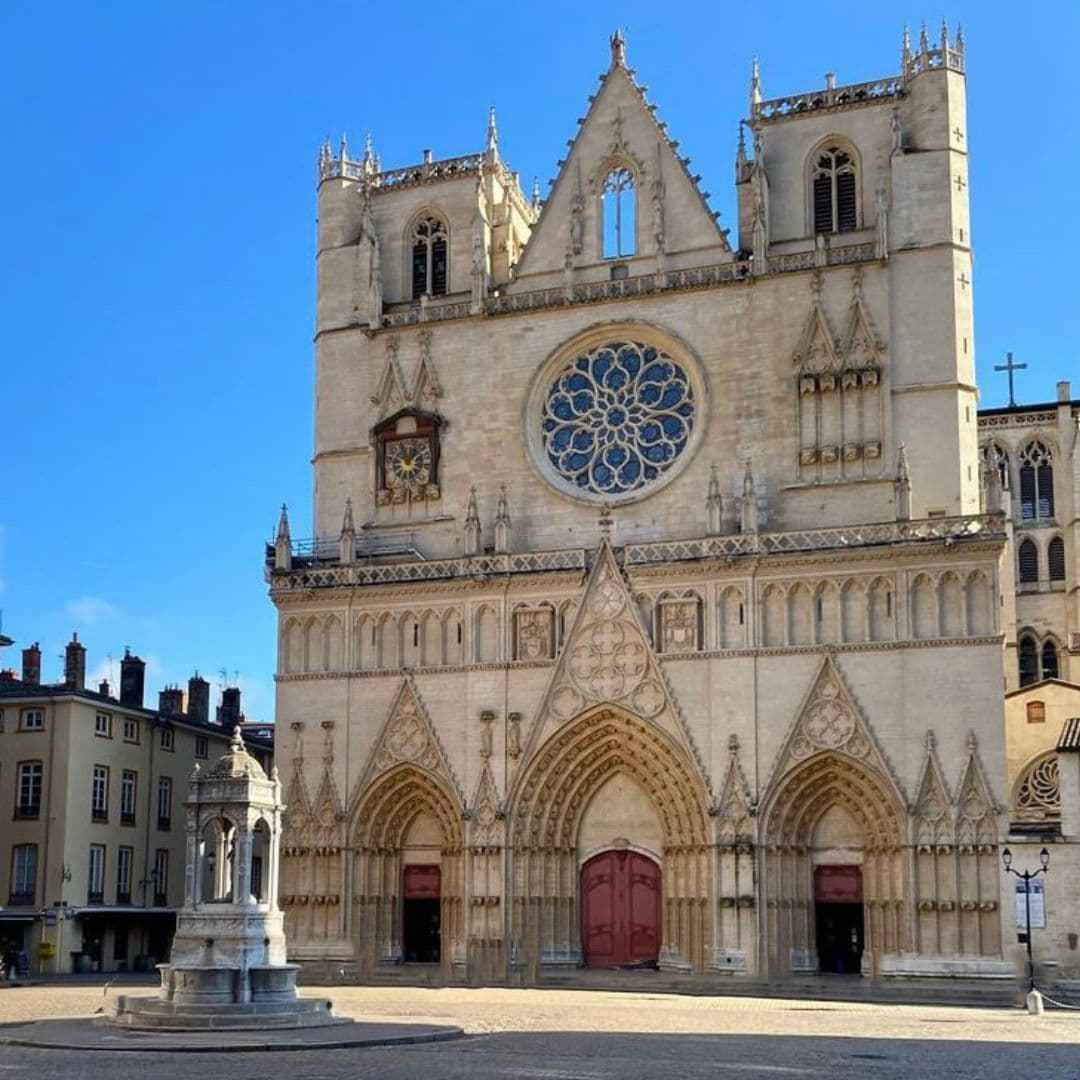 Saint-Jean
What price per square meter?
Estimate your property according to its features
Saint-Jean may be listed as a UNESCO Heritage of Humanity and be the city's tourist center, but its charm makes it equally appealing as a residential area. BARNES Lyon gives you the guided tour of this district, and all the other districts of Lyon.

Life in the Saint-Jean district of Lyon
Vieux Lyon is not a museum but a lively and inhabited neighborhood with a unique backdrop. Its architecture, testimony to life in the quarter since Antiquity, and its incredibly well preserved Renaissance decor attract a large number of residents of Lyon who choose to set up home here. Anyone with a soft spot for aged stone, small cobbled streets and bustling squares is sure to fall under the spell of this neighborhood soaked in history which stretches along the banks of the Saône, just off Place Bellecour.

History of the Saint-Jean district
Before becoming the picture postcard quarter you see today, a key tourist attraction, Saint-Jean was deemed unsanitary and ill reputed, to the point that it was threated with destruction. But on May 12, 1964, a ministerial order signed by André Malraux, then Minister of Culture, classed the districts of Saint-Paul, Saint-Jean and Saint-Georges as a "protected sector". Since then, the district has undergone a profound transformation, listed as a UNESCO Heritage of Humanity in 1998 and comprising no fewer than 174 listed monuments and sites! The largest Gothic-Renaissance area in France, it attracts a considerable number of tourists every year who come to wander through its alleys, take advantage of the many terraces and discover Lyon's famous 'traboules', secret covered passageways for pedestrians only that connect the different streets via underground passageways and staircases. The first traboules appeared in the 4th century, and 200 have been found in the Vieux Lyon area.

Real estate in the Saint-Jean neighborhood: homes with unique character
At the time of the Renaissance, the 'golden age of Lyon', the silk trade and printing were beginning to develop in the city. Wealthy families invested in medieval houses and transformed them into luxurious residences in an Italian style. In the 17th century, religious congregations took up residence in Lyon. The lack of urban space meant that owners had to raise the buildings off the ground, which explains the unique architecture of Vieux Lyon today with its tall and narrow buildings.
Hidden hanging gardens, unsuspected inner courtyards... the district is home to apartments with incomparable character. These properties are often often highly sought-after despite the drawbacks of the Saint-Jean quarter: lack of garages, difficult parking and access by car, and noise problems from the busy streets. Yet it is this bustling street life that makes this such a vibrant district with its terraces, its restaurants, its craft shops and its art galleries.

Guided tour of Saint-Jean
From the Saint-Jean Gothic Cathedral, to which the district owes its name, you reach the main avenue - the busiest in Vieux Lyon -, Rue Saint-Jean, which leads to Place du Change where people would exchange their money before leaving France. Rue Saint-Jean is lined with a homogeneous row of Renaissance buildings, most of which are now listed as historic monuments. The visit continues along Rue du Bœuf, Place de la Baleine, and Rue des Trois Maries - Marie-Salomé, Marie-Jacobé and Marie-Madeleine, the three Marys whom this street is named after -, and onto Rue de la Bombarde and Rue Tramassac with its magnificent 15th century house and, at number 30, an inner courtyard covered with a beamed ceiling.
The district is also home to remarkable religious buildings, including St Jean Cathedral, the choir school, the former archbishop's palace which is now a municipal library, and Lyon's former courthouse, known by locals as "Les 24 colonnes" after the 24 Corinthian columns that line its facade. The Cour d'appel and the Cour d'assises du Rhône still sit in this building with its interior decor classed as a historic monument. Among the famous figures to be sentenced here were French author and politician Charles Maurras in 1945, and Gestapo chief Klaus Barbie in 1987.

What to do in Saint-Jean?
Cultural outings
Given its rich history, the neighborhood is almost a museum in itself! But to expand your cultural horizons, head to the Musée Gadagne (which contains Lyon's Museum of History and the Puppetry Museum) or to the Musée Miniature et Cinéma, in the Maison des Avocats, dedicated to the magic of special effects in films and the poetic world of miniature artists. For children, set out on a discovery of the history of Guignol and other puppets at the Petit Musée fantastique de Guignol.
Gardens & Parks
The park on Rue du Bœuf has a kid's playground, as does Place Benoît Crépu in Saint-Georges where children can play in the covered play area. The Jardin du Rosaire, on the hillside between the Saint-Jean quarter and the Fourvière basilica, makes for a delightful stroll with its terraces and esplanades and its numerous gardens that afford fabulous views over the city.
Going out
A vibrant quarter by day and night, Saint-Jean is full of great venues for an outing, a drink with friends, a delicious meal or a night of partying. From gourmet restaurants to the ice-cream parlor and wine bars, there's something to suit any craving. It's not just the big names that are worth a visit, some of the best venues are found off the beaten track!
Below are a few examples to whet your appetite: the Café Épicerie at the Hôtel Cour des Loges, Les Loges, La Tour Rose, Aux Trois Maries, Daniel et Denise, Notre Maison, Le Laurencin, the Hong Ha Vietnamese restaurant, Le Bistrouille café/bistro, Le Glacier Nardone ice-cream parlor, Le pub Wallace, Le Berthom, Le Florian, Le Kelly's, Le Georges Five, La Cave des voyageurs and BMD wine bars… not forgetting the renowned café-théâtres: Espace Gerson and Le Boui Boui as well as the Ane Rouge cabaret restaurant.

Schooling
Although there are no middle schools in the Saint-Jean area itself, a number of reputed private and public schools are located in the arrondissement:
Private schools:
Aux Lazaristes Middle & High School
Les Maristes - Sainte Marie Middle & High School
La Favorite Middle & High School
Notre Dame des Minimes Middle & High School
Public schools:
Jean Moulin Middle & High School
Jean Charcot Middle School
Saint Just Middle & High School

Discover also all the neighborhoods of the fifth arrondissement of Lyon :
Your consultants in the sector
Our latest properties for sale on Saint-Jean
Geographical data
Saint-Jean
HOUSING
Distribution of residences
1,254
Main residence
56
Secondary residence
172
Vacant property
17
Number of houses
1,461
Number of apartments
POPULATION
Age distribution
Total:2,131
Breakdown Male/female*
1,095
Women
1,036
Men
Composition of families
Children under 25
59%
1 child
31%
2 children
11%
3 children
0%
4 or more children
Household marital status: 504 married couples 694 cohabiting couples
EMPLOYMENT AND INCOME *
Socio-professional population category
Medium household income
$25,430.00
Medium household income