Buy Castle Lyon
Castle for sale near Lyon: exceptional properties, historical monuments, open spaces, discover our most beautiful castles for sale in Lyon and the Rhône Alpes region.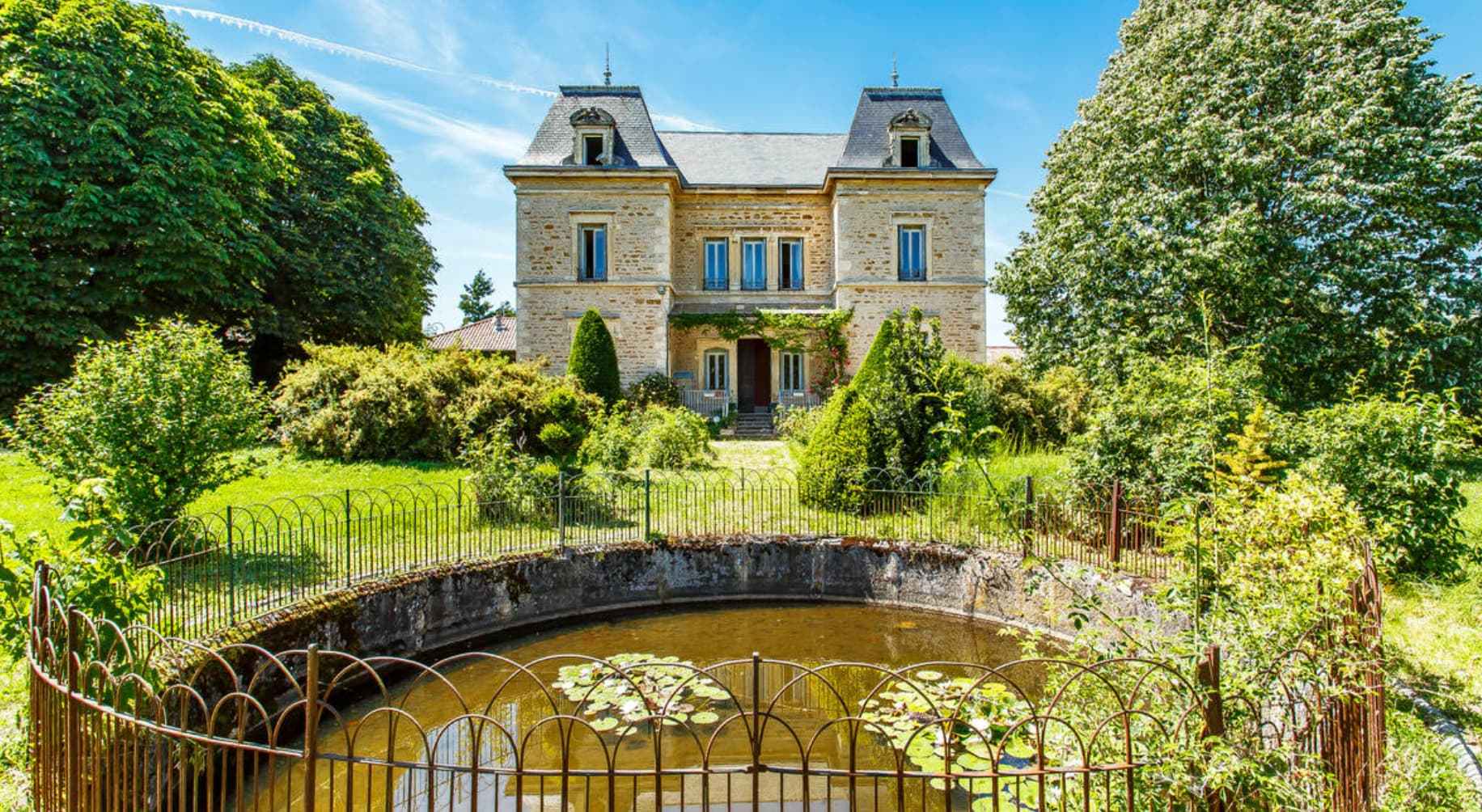 Do you like the open spaces, the charm of the old and the history of a place?
Do you like the open spaces, the charm of the old and the history of a place? If you want to live in a castle, discover this lifestyle and our properties corresponding to your search criteria.
Also find all our goods according to their type and lifestyle on our dedicated page.
Invest in a castle around Lyon

The real estate market in France offers small wonders and for all budgets. In particular, you will find castles for sale to be completely renovated or, on the contrary, exceptional castles where the current owners have undertaken magnificent renovations. High-end elements blend with the charm of the old in more than careful renovations.

You can buy a castle in the Rhone Alpes to live there, receive your family, but also to undertake a professional activity in the castle. Dedicating part of it to guest rooms, creating reception areas for private events or even opening its doors to visitors... these are all ideas that can contribute to financing the upkeep of the premises. Because investing in a chateau in Lyon or the surrounding area is a carefully considered decision: location, acquisition cost, work to be estimated and carried out, maintenance, there are many parameters to take into account. The costs are significant and should not be overlooked.


Beaujolais/Pierres Dorées, region of castles

The history of Beaujolais takes you in the footsteps of many thousand-year-old castles or historic residences. The names of several castles come to mind when we talk about Beaujolais: the Château de Bagnols, the Château de Corcelles or the French gardens of the Château de Pizay. Several castles in Beaujolais are classified as historical monuments because of their history which has marked the region.

There are nearly 300 castles and bourgeois residences in the Beaujolais vineyard, including many wine houses. These housing typologies mainly attract families looking to change their way of life. Often city dwellers, many Lyonnais move to Beaujolais for the quality of life and the beauty of this wine region. This is why we see many guest rooms springing up in old castles or old residences in the heart of Beaujolais and the Pierres Dorées.


Castles, but not only...

But no need to buy a castle to have many reception rooms, a pretty wooded park and land as far as the eye can see. Indeed, very beautiful properties meet all the criteria: mansions, old farmhouses, bourgeois houses, family mansions, also discover houses of character and beautiful residences in Lyon and the surrounding area.

And for those who wish to live in a castle in the Lyon region, a manor or a mansion without needing 800 m² and without having to bear the maintenance, opt for the purchase of an apartment within a beautiful property rehabilitated and divided into condominiums! You can thus enjoy an exceptional setting.