Exceptional property Lyon
Property for sale near Lyon: built in centuries past, on several floors, with huge grounds and appurtenant structures, discover our finest properties for sale in Lyon and the surrounding areas.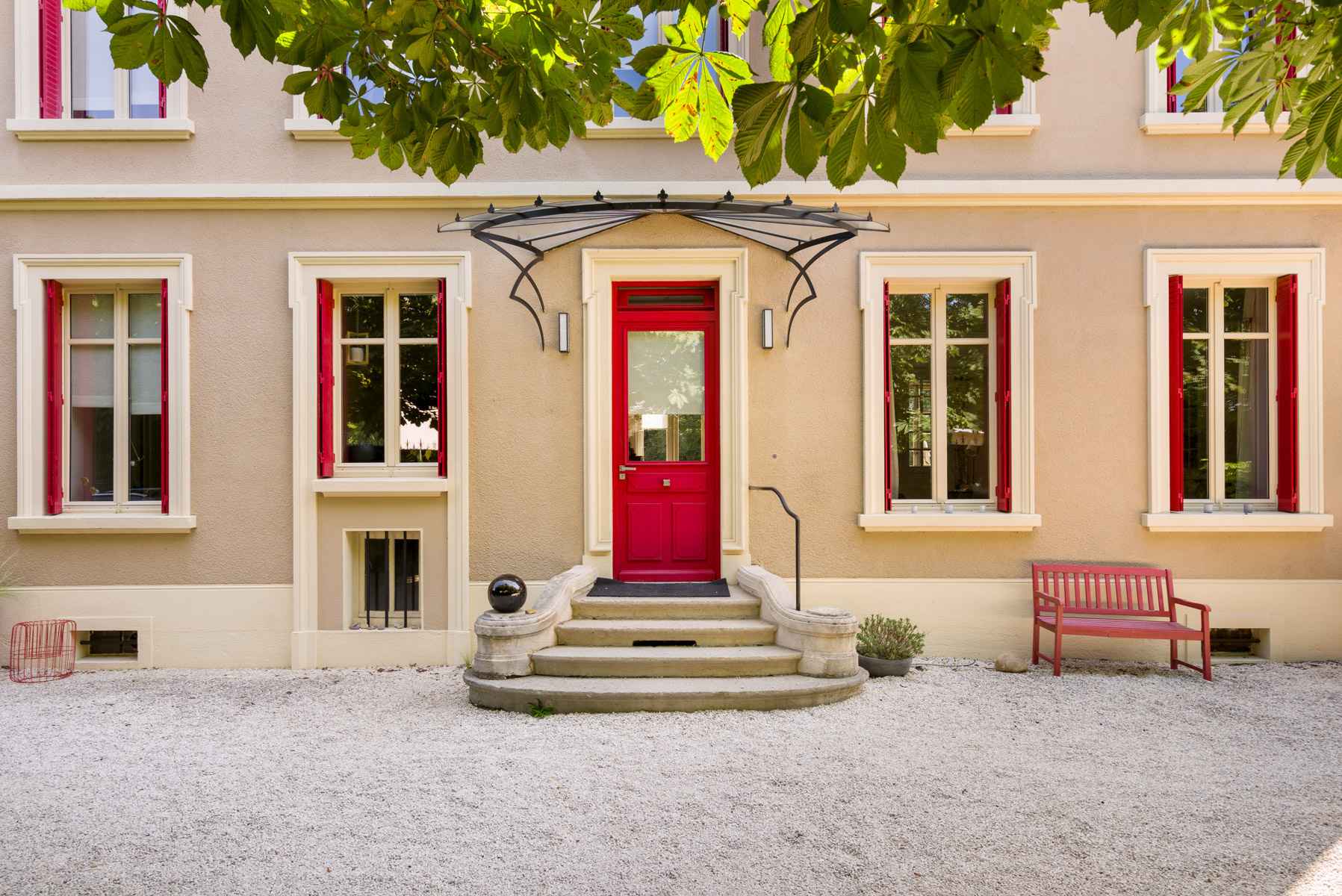 Do you like large spaces, properties filled with history, and quiet surroundings ?
Do you like large spaces, properties filled with history, and quiet surroundings.? If you would like to live in a prestige home, discover this lifestyle and our properties matching your search criteria. View all of our properties by type and lifestyle on our dedicated page.

Characteristics of a prestige home

Manor houses or townhouses, these exceptional properties do not have particular characteristics although they are immediately recognisable. They can be described as sumptuous residences set in large grounds. A property is a whole that is often made up of several built structures: a main residence, annexes or appurtenant structures such as an orangery or a dovecote and a groundsman's house, all set in large grounds. Their great age is one of the criteria bestowing their highly coveted historic charm. You will find many properties built in the 18th and 19th centuries spanning several levels, up to three or four stories.
What are the extras that enhance prestigious residences?
Set in woodlands, with a pool, appurtenant structures to remodel, a main home to renovate or fully renovated with high-end fixtures and fittings, a breathtaking view, a rich past, these are the criteria that create a prestige home.

Buying a property near Lyon
Living in such a property allows you to enjoy huge grounds with no other houses in a location filled with history where your own story can be written. You can find some magnificent bourgeois properties for sale near Lyon, and sometimes even châteaux. These are blessed with large grounds in the heart of Lyon offering panoramic views over the city.
The different types of exceptional properties
There are several types of home: manors, fortified houses, townhouses, each with their own specific characteristics.
The term manor house is used for residences that were formally owned by lords or noblemen. A manor house often has large grounds since its owners were in possession of agricultural operations.
A fortified house is a manor house with fortifications such a moat or towers.
A mansion is a large, rectangular building whose status is validated by history. Mansions were built in the 18th and 19th centuries and lived in by persons of note or the bourgeoisie. Its annexes previously formed part of a whole that was usually a farm. The owner would manage the lands and their profitability.
A townhouse has two characteristics: it's a house built in the city for occupation by a single family. Today, many townhouses have been divided to form a limited number of properties. This is the case of the coveted Boulevard des Belges in Lyon, next to the Parc de la Tête d'Or, where it is rare to find an entire townhouse for sale.
Finally, an estate is the term used to designate a collection of properties: houses, annexes, appurtenant structures and grounds.
All these homes have one feature in common: they all have very large volumes which in the past denoted social success, and rooms needed to be large in order to organise successful receptions.
Projects centred around a property
Buying a property but not just to live in. Other projects may be envisaged and many investors seek out these grand properties for high-end refurbishment or to undertake professional activities.
High-end renovations
Historic homes are very often acquired for division into several apartments and renovation with high-quality amenities. These renovations allow future owners to possess part of a historical property with a less substantial budget and without being solely liable for a building's expenses. The properties are then leased or sold. A co-ownership management system is set up.
Professional activities
Purchasing a property in Lyon or the surrounding areas can lead to the start-up of a professional activity. A guest house project, transforming the premises into venues for seminars or wedding receptions, the possibilities are endless.
Where can I find a prestige property for sale in Lyon?
BARNES, a real estate agency specialising in high-end properties in Lyon, is here to help you in your search for a prestige property.
Our two Lyon offices are staffed by 25 consultants covering different areas of the Rhône department. Our teams for Presqu'île, Lyon 3, Lyon 4 Caluire, Val de Saône, West-Lyon, Greater West-Lyon, Beaujolais, Lyon 6, Lyon 7 and 8 and Monts d'Or can support you in your real estate projects for both purchase and sale.
Enlisting their expertise for your search gives you access to our services: a single agent, a selection of suitable properties, including ones that are "off-market", priority offer of new properties for sale before officially advertised, and the network and professionalism of 25 BARNES consultants.
Buying an exceptional home in Lyon
BARNES, real estate agency in Lyon 2 and Lyon 6, offers you a selection of luxury residences for sale in Lyon and the surrounding local areas:
If you like this lifestyle, you will definitely like: